Madras University April 2023 Exam Revaluation Results Declared
The University of Madras (UNOM) has officially released the Madras University Revaluation Result 2023 for the April examinations. These results encompass all semesters of the April exams, which covered a wide range of academic programs, including undergraduate (UG), postgraduate (PG), and various professional courses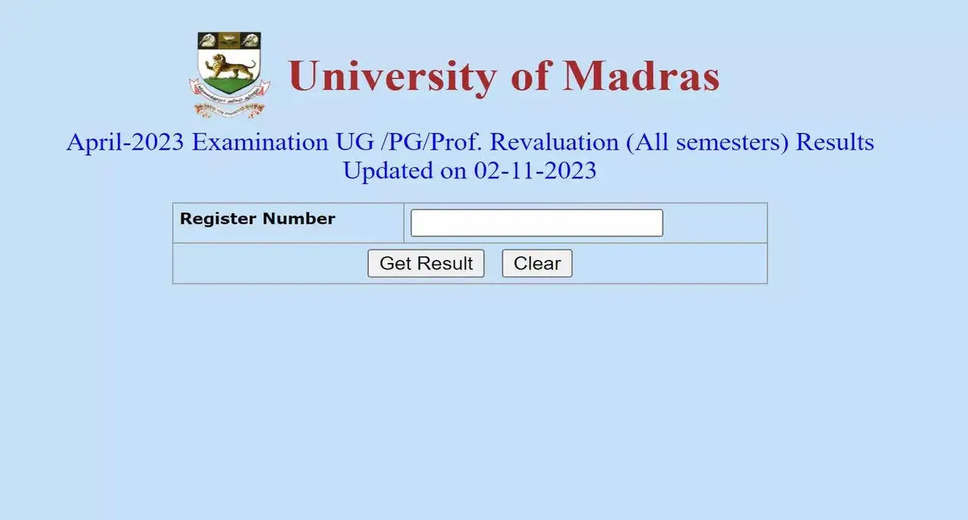 The University of Madras (UNOM) has officially released the Madras University Revaluation Result 2023 for the April examinations. These results encompass all semesters of the April exams, which covered a wide range of academic programs, including undergraduate (UG), postgraduate (PG), and various professional courses. The announcement of these results was made on November 2, and candidates can check their revaluation results on the University of Madras' official website at unom.ac.in.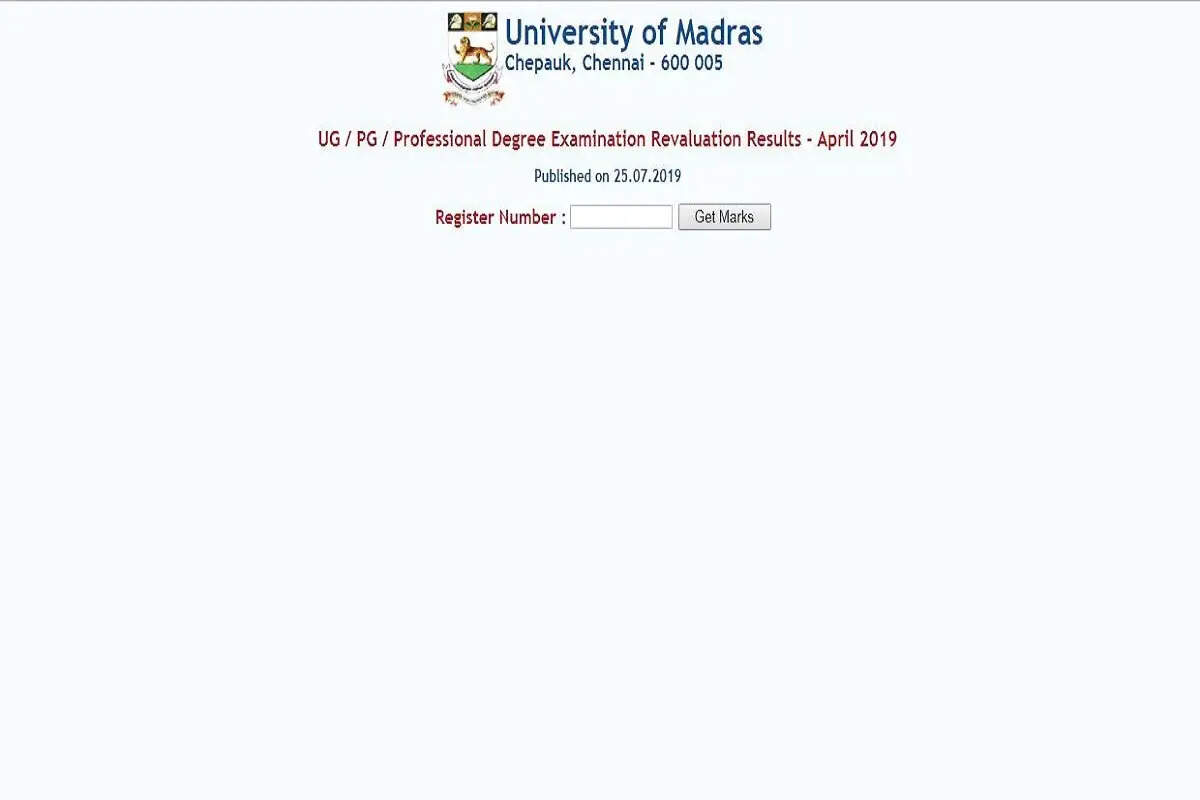 Steps to Check Madras University Revaluation April Result 2023: Candidates can follow these steps to check their revaluation results:
Visit the official website of Madras University at unom.ac.in.

On the website's homepage, find the section where Madras University Revaluation Result 2023 is available.

Click on the provided link, which will redirect you to a new page for result retrieval.

On the result page, you will be prompted to enter the required information.

This information includes your roll number, registration number, or other identification details.

Enter the information accurately and double-check it before submitting.

After entering the necessary details, click the 'Submit' button to view the result.

Your revaluation result will be displayed on the screen. Take your time to review it.

Download the result page and save it to your device. Additionally, take a printout for future reference.
Provisional Mark Sheets: In addition to releasing the revaluation results, the University of Madras has made provisional mark sheets available to students. These mark sheets are a valuable resource for students who wish to conduct a more detailed analysis of their final results. By accessing these mark sheets, students can gain a clearer understanding of their academic performance in the exams. They provide a breakdown of scores in different subjects or courses, allowing students to assess their strengths and areas that may need improvement.