NEIGRIHMS Invites Applications for Data Entry Operator Posts, Check&Apply
NEIGRIHMS is offering a chance to become a Data Entry Operator through their NEIGRIHMS Recruitment 2023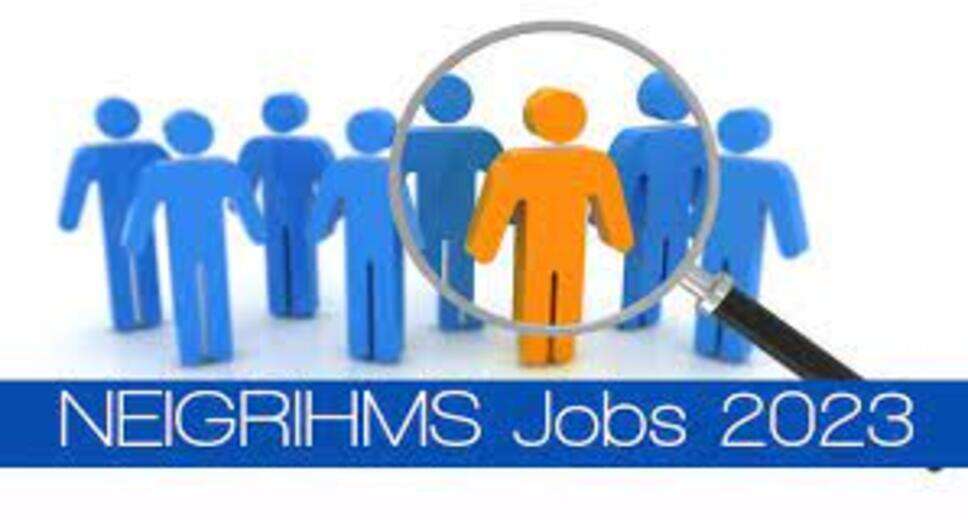 Looking for an exciting opportunity in the field of data entry? NEIGRIHMS is offering a chance to become a Data Entry Operator through their NEIGRIHMS Recruitment 2023. If you're interested, don't miss out on this golden opportunity. Learn more about the vacancy details, salary, and application process below.
1. Introduction: NEIGRIHMS (North Eastern Indira Gandhi Regional Institute of Health & Medical Sciences) has announced its recruitment drive for 2023. They are in search of skilled individuals to fill the position of Data Entry Operator. If you're eager to be a part of NEIGRIHMS, this is your chance.
2. Vacancy Details:
Post Name: Data Entry Operator
Total Vacancy: 1 Post
3. Qualification Criteria: Candidates who wish to apply for NEIGRIHMS Recruitment 2023 must meet the following educational qualification:
BCA (Bachelor of Computer Applications)
B.Sc (Bachelor of Science)
4. Salary Structure: Successful candidates selected for NEIGRIHMS Data Entry Operator position will enjoy a competitive salary ranging from Rs.31,000 to Rs.31,000 per month.
5. Job Location: The selected Data Entry Operator will have the privilege of working in the picturesque city of Shillong, enhancing both professional and personal experiences.
6. Application Process: Last Date to Apply: 18/08/2023
To apply for NEIGRIHMS Recruitment 2023, follow these steps:
Step 1: Visit the official NEIGRIHMS website at neigrihms.gov.in.
Step 2: Look for the NEIGRIHMS Recruitment 2023 notification on the website.
Step 3: Carefully read all the details and eligibility criteria provided in the notification.
Step 4: Fill in all the necessary details in the application form, ensuring no section is left incomplete.
Step 5: Submit your application before the deadline of 18/08/2023.
Don't let this opportunity slip through your fingers. Apply for NEIGRIHMS Recruitment 2023 and pave your way to a rewarding career as a Data Entry Operator.
For further information, refer to the official NEIGRIHMS Recruitment 2023 notification.