RPSC Mock Test 2016 Schedule for Various Exams
Rajasthan Public Service Commission has issued mock test exam schedule for the posts of Assistant Jailor Exam 2013, Chemist Exam 2014, Analyst Exam 2014, Analyst-Cum-Programmer Exam 2014, Assistant Professor Exam 2015, Senior Demonstrator Exam 2015, Fisheries Development Officer Exam 2014 and Botanist Exam 2014. RPSC has organized this computer based mock test for the practice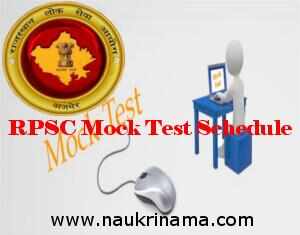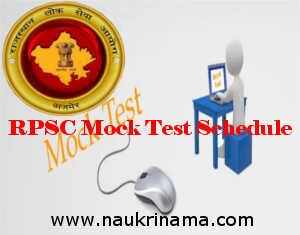 Rajasthan Public Service Commission has issued mock test exam schedule for the posts of Assistant Jailor Exam 2013, Chemist Exam 2014, Analyst Exam 2014, Analyst-Cum-Programmer Exam 2014, Assistant Professor Exam 2015, Senior Demonstrator Exam 2015, Fisheries Development Officer Exam 2014 and Botanist Exam 2014. RPSC has organized this computer based mock test for the practice of online examination. These tests are beneficial for those candidates who are not familiar with computers much.
Mock tests will be conducted from 15th to 28th March 2016. RPSC has uploaded the admit card for the same, you can download it directly thorough the official website of RPSC https://rpsconline.rajasthan.gov.in. These mock tests will be held at various exam centres of state namely Ajmer, Jaipur, Jodhpur, Kota and Jaipur. Candidates should reach on time to appear for Mock test.
Candidates can check details given below:-
Rajasthan Public Service Commission Mock Test Programme
Name of Organization: Rajasthan Public Service Commission
Exam Dates: 15th to 28th March 2016
Exam Time: 10:00 am to 4:00 pm (according to paper)
Exam Place: Ajmer, Jodhpur, Jaipur, Kota
Click here to see exam schedule of Mock Test
You may follow the steps given below:
Click on 'Press note update on 3/3/2016'
You will get the result in PdF format.
Candidates who are going to appear for Mock Test then do visit our section 'exam preparation'. Here you will get all the necessary study material for your exam. If you have any query regarding this post then do comment on the comment box given below. Our team