CBSE Class 10th Exam Time Table 2016 Available, cbse.nic.in
Central board of secondary education (CBSE) is has released CBSE Board 10th Date Sheet 2016 in January 2016. Check the Details given below. CBSE Class 10th Exam Time Table 2016 Available Name of Organization: Central Board of Secondary Education. Name of Examination: 10th Class Board Exam Start Date: 1.3.2016 End Date: 28.3.2016 CLICK HERE: CBSE 10th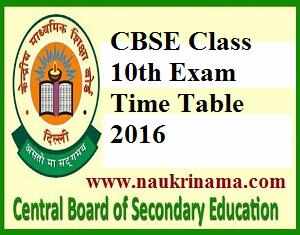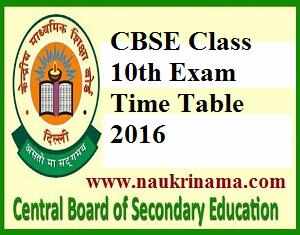 Central board of secondary education (CBSE) is has released CBSE Board 10th Date Sheet 2016 in January 2016. Check the Details given below.
CBSE Class 10th Exam Time Table 2016 Available
Name of Organization: Central Board of Secondary Education.
Name of Examination: 10th Class Board Exam
Start Date: 1.3.2016
End Date: 28.3.2016
CLICK HERE: CBSE 10th Class Board Exam Time Table 2016
You can also follow the Steps given below:-
Visit the Official Website.
Click on Public Portal

Click on "Time Table/ Date Sheet".

You will get CBSE 10th Time Table 2016.
To View More Time Table/Date Sheet click here
To View Exam Preparation click here
For Official Website: CLICK HERE