JEE Main 2024: JAB to Oversee Exam, Check Important Announcement
The Ministry of Education has initiated a pivotal restructuring process, bringing forth important changes in the administration of the Joint Entrance Examination (JEE). The JEE Apex Board, abbreviated as JAB, is back in action, and it's poised to reshape the landscape of JEE Main and JEE Advanced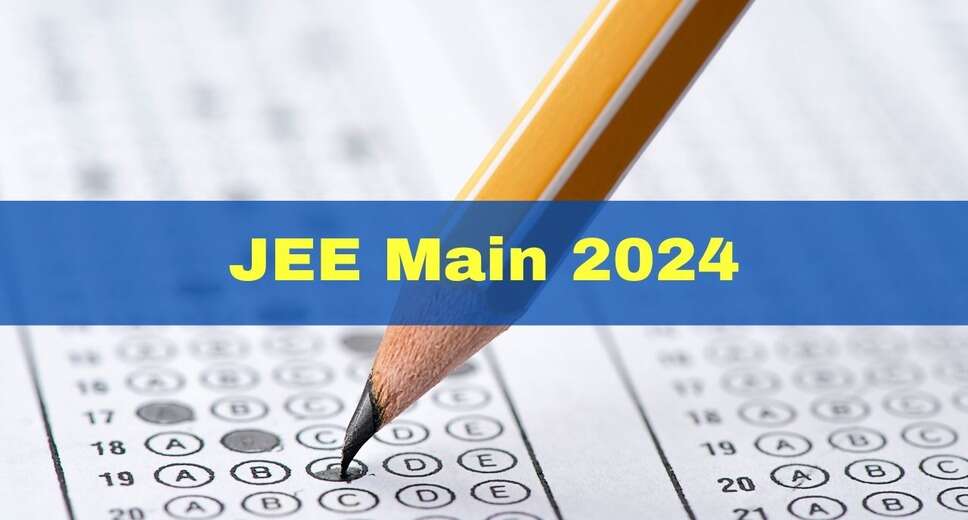 The Ministry of Education has initiated a pivotal restructuring process, bringing forth important changes in the administration of the Joint Entrance Examination (JEE). The JEE Apex Board, abbreviated as JAB, is back in action, and it's poised to reshape the landscape of JEE Main and JEE Advanced exams for the academic years 2024 and 2025. This move is the result of a recently issued notification that outlines a revamped board structure and administrative framework. Let's delve into the details of this transformation.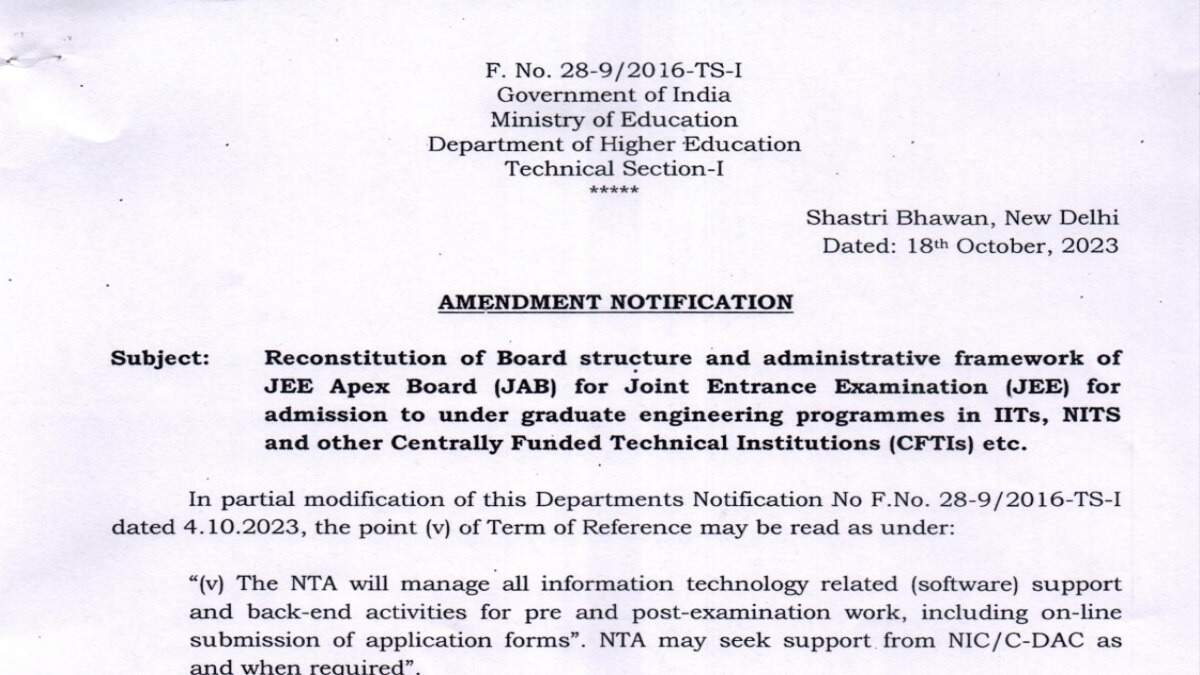 A New Beginning for JEE Apex Board
The JEE Apex Board is reinstated with the objective of achieving a seamlessly administered JEE Main and JEE Advanced. In the wake of the conclusion of the previous JAB mandate, this reconstitution is aimed at enhancing the efficacy of these prestigious entrance exams.
The Role of Key Entities
The official notification specifies distinct roles for essential entities:
National Testing Agency (NTA): NTA will manage technological support and administrative logistics, ensuring the smooth execution of the JEE entrance exams.

Centre for Development of Advanced Computing (C-DAC): C-DAC will be entrusted with back-end activities, overseeing various tasks including pre and post-examination processes, and the submission of applications.
Authority and Responsibilities
The JEE Apex Board will hold the ultimate authority, responsible for establishing policies, rules, and regulations that govern the conduct of the entrance exam. This means that the JAB will have a pivotal role in shaping the future of JEE Main and JEE Advanced exams.
Moreover, the JAB will also be responsible for coordinating the JEE Advanced exams in collaboration with the conducting institute.
A Crucial Educational Pathway
The JEE Main exams play a pivotal role in determining admissions to prestigious engineering programs offered by the Indian Institutes of Technology (IITs), National Institutes of Technology (NITs), and other Centrally Funded Technical Institutions (CFTIs). Students who successfully clear the JEE Main exams will earn the eligibility to apply for the even more competitive JEE Advanced exams.