Yoga and nutrition subjects became favorite courses of college students during the Corona period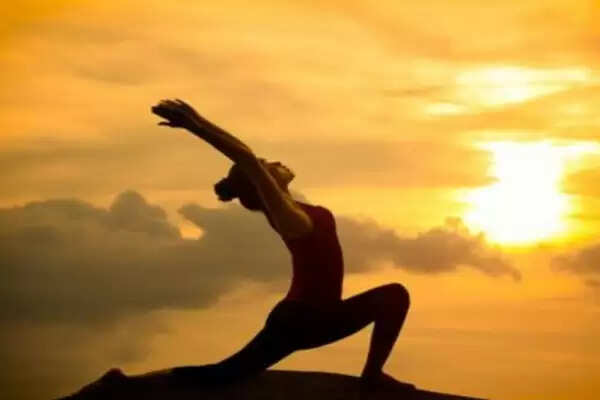 Employment News-Everyone has included yoga in their daily routine to avoid corona virus infection. The demand for yoga teachers has also increased rapidly. Along with this, awareness about nutrition and diet has also increased among the people. Due to the demand for some similar organic fruits and vegetables, people's interest in organic farming increased. This is the reason why college students are now showing interest in taking vocational courses like yoga, nutrition and dietetics, organic farming and personality development.
From this year, under the National Education Policy, vocational courses have been started to connect college students with employment. Under this, it has been made mandatory for first year undergraduate students to take one of the vocational courses. It consists of 52 business subjects. In this, about 86 thousand 495 students of the state have chosen yoga. After this 80 thousand 104 students have liked the subject of organic farming, personality development by 77 thousand 833 students.
Students have to take subjects like this
UG first year students are required to have one main subject, one minor subject, one elective subject, one vocational and also internship and field project. Apart from this, this time the student can choose a subject from any other faculty other than his own faculty.
326 students interested in reading Shri Ramcharitmanas
Ramcharit Manas has been included in the optional subject. For this, the syllabus named as Pragmatic Darshan of Ramcharit Manas is ready. This time 326 students have shown interest in reading Ramcharit Manas. At the same time, the musical heritage of the state has also been included in the list of optional courses. 129 students have taken admission in this. In this, students will be taught about Maihar Gharana, eminent sarod player Amjad Ali Khan, Gundecha brothers and other musicians.
Most admission in these courses
Sum - 86,495
Organic Farming- 80,104
Personality Development-77, 833
Information Technology -28201
Digital Marketing- 22,511
Nutrition and Dietetics- 21,141
Tourism - 17,879
Web Designing - 17,777
E-Accounting and Taxation Subjects with GST - 17,514
Medical Diagnostic-14,627
Less admission in these courses
Urdu Ghazals in MP - 6
Urdu language - 8
Music Virasat of MP-129
Ramcharitmanas-326
General Studies of Indian Music-504
General introduction to the folk dances of MP-1812
Heritage Management in India - 945
House Keeping-289
Motor Vehicles - 1257
Beauty & Wellness-1379
In the Corona era, everyone's inclination towards yoga, nutrition diet and organic farming has increased. Because of this, youth have chosen these subjects keeping in view the employment prospects.
- DS Rai, Educationist
Share this story