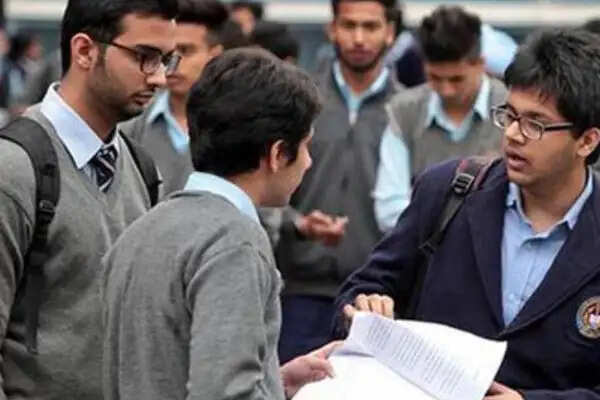 Employment News-It is a thousand percent correct to quote that India was once a world guru in the matter of education. The world's first number eight education centers used to be in India. Pushpagiri, which is located in the state of Odisha, continues to be considered as the oldest education center in the world. Taxila University went to Pakistan, but seven universities were located in India, including Nalanda. At that time the whole of South Asia used to be India.
Not only did the people of China study in Nalanda, but also taught in it for a few years. Now children aspires to go to China. The latest UGC data says that at present about 10 lakh students are studying abroad, while the number of students coming to India is not more than 50 thousand. If sincere efforts are not made at the political, social and economic level to change this whole scenario, then the problems of employment, poverty, hunger, malnutrition, social crime related to education will not be uprooted from the roots.
Dr. Bhimrao Ambedkar, the architect of the constitution, had spoken bitterly, but he was even compelled to say that an uneducated society is doomed to lead a hellish life. Women's education should also have an equal share in it. France, and Singapore In India, the education minister's status is politically second. An article published in the October 21 issue of the English multi-edition daily Indian Express states that in the month of August alone of the current year, the country's foreign exchange reserves were $1.8 trillion. The amount of money went abroad, a large part of which went to the US, Australia, UK, Qatar, UAE, even China in the form of children's fees.
It would not be appropriate to blame any one particular section for this sad and worrying scenario. The biggest fault is probably the society. As is society, so is politics. Except the Mahabala of Kovid-19, there has been a significant increase in the income of the middle class here. Due to this the lifestyle has also changed. Sending children abroad to study became a social status, a social symbol or a fashion icon.
Seeing the neighborhood and relatives, more or less every parent after studying abroad started dreaming of big packages and all modern amenities. The matter reached here that either the ancestral property was sold or the loan was raised from the bank. Children also started making such threats in their insistence on studying abroad. By the way, children of today are becoming wiser before their age.
These people sarcastically taunt that there are no good education centers, no modern curriculum, no new libraries, no study rooms, no modern editions of books, no laboratories, no computers, no other modern technical facilities in India.JNU , BHU, and Allahabad University have also become political laboratories. The most pertinent complaint children make is that even if Corona lets go of terror, where is the academic environment in the country? Not only high quality professors.
The work is carried out by the visiting faculty. These professors are often retired and teaching is a means of earning extra time apart from their responsibility and passion. There is no APJ Abdul Kalam, who keeps on going to lectures especially in IIMs after being separated from the post of President.
As far as the infiltration of politics in education is concerned, an anecdote from about two years ago is very interesting. Higher education minister of a Hindi state started the speech as the chief guest of the university program, the opening sentence was, I am not complete in English. In the same university when diploma and degree of journalism and mass communication was started. If it was then the head of the said department was made the person who was the head of the department of the college of education.
Know that the said university is called education hub. Overall, rays of light are also visible in this disturbing environment. New experiments are being done that Manipal, ACT, SD Patil education centers have established Nepal, Mauritius, Malaysia, Antigua has started opening its own education centers in other countries, so as to attract overseas Indian students residing in the said countries.
A monthly stipend of six thousand rupees has also been given to foreign students, due to which students from America and Europe are coming to India to learn Yoga, Ayurveda, Indian Philosophy, Literature, Meditation, Vedic Mathematics in states like Maharashtra, Karnataka, Tamil Nadu, Punjab. is being given priority. Among the cities, the names of Bangalore, Mysore, Mumbai and Chandigarh are put forward.
As this campaign intensifies, India may not be able to return to the role of Vishwa Guru, but will be able to re-enter its strong presence on the global education platform. Under the new education policy made by the central government in 2020, it is planned to invite at least 2 lakh students from abroad. (The views / analysis expressed in this article are the personal of the author. The facts and views / analysis included in this 'Webdunia' ' and 'Webdunia' does not take any responsibility for the same.)
Share this story