Promotion of innovation in education, work continues to improve school education in Bihar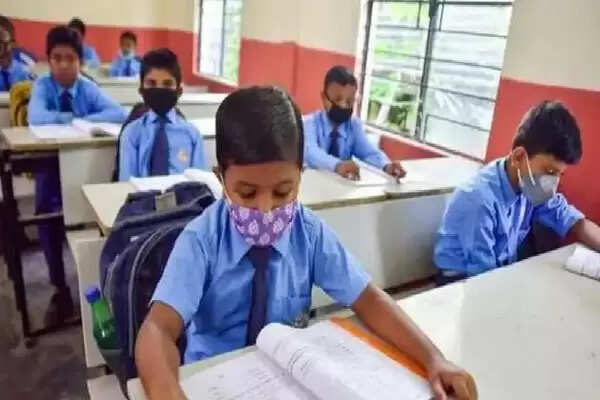 Employment News-At present, in view of the changing scenario of the employment sector, extensive changes are being made in the education sector as well. Although this change is being reflected in the field of higher education, but it has not yet happened in school education. In such a situation, the plan to promote innovation in government and recognized private schools to improve school education in Bihar is commendable. Qualified teachers are essential for quality education. A qualified teacher should have effective leadership qualities, thorough knowledge of the subject matter and good communication skills. Teacher Resource Fund is being formed at the national and state level to find such teachers.
Under this scheme, 15-20 teachers who have contributed to the innovation of each subject at the district level will be identified and four to five teachers selected at the state level will be nominated for the National Teacher Resource Fund. For this, selection committees were to be constituted in all the districts by November 9.
If this committee has not been constituted yet in some districts, then it is a matter of concern. The importance of this effort at the national level has to be understood. According to the schedule, applications have to be taken by November 18 and from November 20 to 23, the selection of qualified teachers has to be ensured. Similarly, in order to improve the quality of school education, the assessment of learning ability of children in government schools is going to start from November 12.
In this survey to be conducted at the national level, 5,727 schools from all the districts of Bihar have been included. This important survey has to be done in a completely transparent manner so that the correct picture comes out. Apart from this, a plan is also being made to develop facilities for the children in every school of the state. In this, the emphasis will be on improvement by including small basic facilities of schools and children.
Under this, it is also proposed to constitute a children's cabinet for the qualitative development of children, in which other activities including reading-learning, curriculum, scout-guide, cultural programs will be discussed. Regular monthly meeting of the School Management Committee will be organized for organizing educational tours, continuous improvement in the results of the examinations. The schemes of the government are good, but often due to lack of implementation, the expected results are not achieved.
This is a sad side, which needs to be removed as soon as possible. For quality education, it is very important to have qualified teachers. The formation of Teacher Resource Fund at the national and state level is a good initiative to find such teachers.
Share this story