Minister Pargat Singh said - We are first and Delhi at number 6 in school education; Arvind Kejriwal don't worry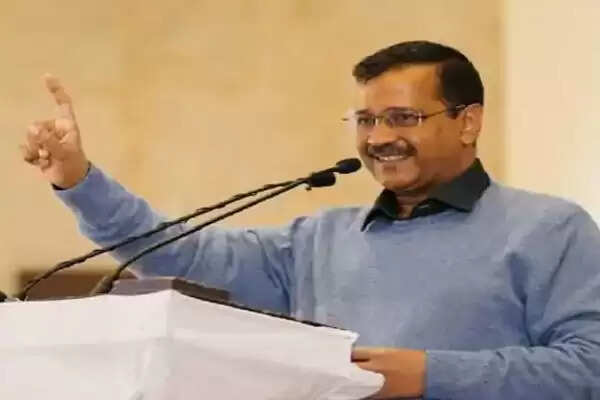 Employment News- Ahead of the assembly elections in Punjab, a political battle has erupted over education. AAP Convenor Arvind Kejriwal wants to implement Delhi's education model in Punjab. For which he also gave 8 guarantees to the teachers in Amritsar. Regarding this, now the Education Minister of Punjab has opened a front against Delhi CM Arvind Kejriwal. Pargat Singh said that Punjab is first and Delhi is at number 6 in school education. Kejriwal don't worry about Punjab. There is already a revolution going on in the field of education.
Pargat Singh's reply to Kejriwal
Pargat told Kejriwal that there is already a revolution in education in Punjab. It's a different matter that you missed it. This is also understandable because Delhiites get time to come to Punjab only during elections.
Punjab has topped the National Performance Grade Index (NPGI) of School Education. In comparison to Delhi, Punjab has been at number one from education to infrastructure.
The teacher-student ratio in Punjab is also better than Delhi. The ratio is worse at 15% of schools in Delhi as against 4% in Punjab. Before Kejriwal worrying about Punjab, improve the system of Delhi.
Kejriwal does not have complete information about Punjab. That's why let me tell that we are recruiting 20 thousand teachers by the end of December. Earlier we have regularized 8,886 teachers. Apart from this, 1,117 employees have been promoted.
Punjabis have full faith in our government school system. In the last 4 years, the number of students in the primary classes of government schools in Punjab has increased from 1.93 lakhs to 3.3 lakhs.
Pargat said that Kejriwal need not worry about the transfer policy of the teachers of Punjab. This is the best and transparent policy of India. which is completely online. Teachers have the freedom to choose the nearest station to their home and this is done only once in a year.
Kejriwal gave 8 guarantees to teachers
Arvind Kejriwal, who reached Amritsar on Punjab tour, had given 8 guarantees to the teachers. In which to change the education system for the teachers of Punjab, to ensure that the teachers working on contract, change the transfer policy, fill all the posts, get training from abroad, timely promotion, no non-teaching work from the teachers with cashless medical facility. take is included. After which this reply of the Education Minister of Punjab has come.
Share this story