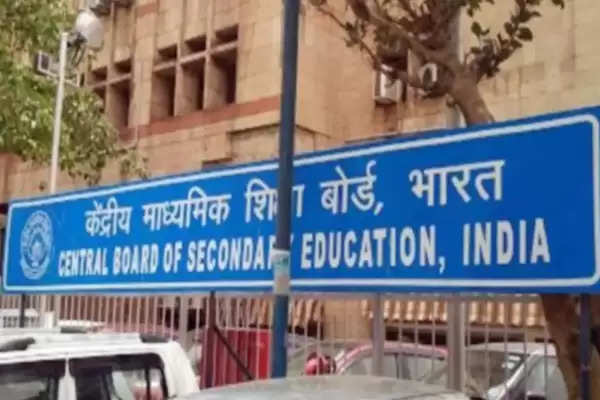 Employment News-Use of pencil will be strictly prohibited in CBSE Term-1 exam. Students can use blue or black pen to fill the OMR seat. At the same time, there will be a separate code for each question paper. The Central Board of Secondary Education has issued new instructions regarding the 10th and 12th examinations.
CBSE said in the circular that if candidates use pencil to fill the OMR sheet, it will be considered as use of unfair means. The Central Board of Secondary Education has shared the information about the method of evaluation for the students of class 10th and 12th. A set has also been issued to give information. The format of CBSE Term-1 2021-22 examinations will be objective type, multiple choice questions. Class 10 exams are starting from November 30 and class 12 from December 1.

There will be a code for each question paper in CBSE 10th and 12th Term-1 Examination. The Principal of the school will be given ID and Password to open it. One envelope will contain question paper for 12 students. After downloading the question paper the principal will generate class wise ID and password. Id and password will be given one hour before the day the subject for which the exam will be held. Not only this, to download the question paper, you have to go through seven steps. Along with this, the details of the candidate will come on the OMR sheet.
CBSE has directed schools to organize practice sessions for the students. Before the practice session, teachers should also be well acquainted with the OMR sheet. The duration of the examination will be 90 minutes and will cover only the reasonable syllabus of Term-I. The question papers will be sent to the schools by CBSE along with the marking scheme.
CBSE has issued instructions for the Term-1 examination to begin from November 30. Use of pencil is prohibited on the OMR seat for answering the question. Students have to use black or blue pen. There will be a separate code for each question paper.
Vinita Tomar, District Coordinator, CBSE, Panipat.
Share this story