University teachers in Bihar will now get the desired posting, the education minister told the limits on fund allocation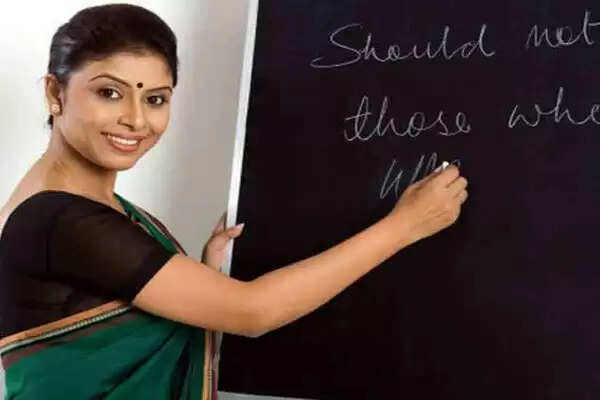 Employment News-Teachers do not need to visit colleges and universities for their rights and promotions. There should not be any restriction on the transfer of those who do good work to their desired place. Let them get the whole job done. If you don't work, don't think too much about suspending. 4638 teachers are being appointed through Bihar State University Service Commission. These things were said by Education Minister Vijay Kumar Choudhary at the 105th Foundation Ceremony of Patna University on Friday. The Education Minister said that Patna University is the pride of Bihar. Many students have emerged from here who have brought its name to the heights in the country and abroad. The government is ready to help in every possible way to bring it back to its glorious position.
Seeing the dilapidated condition of the Wheeler Senate House, the Education Minister announced financial assistance for its renovation. Renovated and suggested to organize a big program by calling outside guest. Said that he would also participate in the program.
The financial condition of the government is not good yet
Vice Chancellor Prof. Girish Kumar Chaudhary said that the financial condition of the government is not good. Despite this, you decide whether you need an administrative building or an academic building first. After this the state government will give financial help for that. The government will provide funds for the construction of both. The Education Minister presented gold medals to 40 graduate toppers on the occasion. Additional Chief Secretary, Education Department, Sanjay Kumar advised the students to introspect after seeing the topper list. The program was conducted by Prof. Atul Aditya Pandey and vote of thanks by Registrar Col Kamesh Kumar.
create a learning environment
The Education Minister said that even though there is a shortage of teachers, but create an environment of learning. All deficiencies will be removed. Education is the only thing that grows by sharing. Create a learning environment together. Other shortcomings will automatically be filled with collective effort. Seeing the names of most of the girl students in the list of gold medals, he said that the chief minister's dream is being fulfilled. Said to have been a student of the history of this university. I didn't get the gold medal.
Share this story