Unemployed teachers in Jalandhar will celebrate the new year by sitting outside the education minister kothi, said - the government is ignoring the demands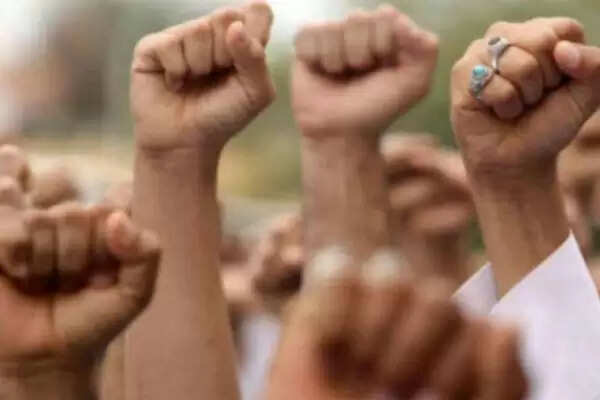 Employment News-In Jalandhar, BEd Tet pass unemployed teachers will stage a sit-in outside the education minister's kothi on the occasion of New Year. Because the wife of Education Minister Pargat Singh had assured to pacify the teachers who were furious 3 days ago that their demands would be fulfilled in a day or two because those who are falling short of their posts are being planned in a planned manner. work is going on. Then the teachers had also warned that if their demands were not met, they would sit outside the kothi again on the new year because it has been more than 2 months and the election code of conduct is also going to come into force.
In such a situation, nothing was given by the Education Minister except assurances in such a long time and their demands were ignored. That is why since October 28, the members of the union are sitting on a dharna near the Jalandhar Bus Stand water tank and two of their comrades Manish Fazilka and Jaswant Ghubaya are sitting on top of the water tank. His health is continuously increasing. Because of this they have to make way. Can not let the struggle of his comrades go to waste, so now if the government does not fulfill their demands soon, then he will answer it in a big way. Therefore, according to their demands, the government should give relief to everyone by issuing notification of 9000 posts as soon as possible.
Also read- Employees fired in roadways will be hired again
The contract employees who have been fired from Punjab Roadways will be re-employed. Punjab Roadways Management will re-engage such personnel through outsourced company. Employees wishing to rejoin the job will have to apply to the outsourced company. A top official of the Punjab Roadways Headquarters confirmed the initiation of the process. Drivers and conductors were hired on contract, who were fired from the job due to various reasons. Some of these employees were also those who were declared blacklisted by the management.
Share this story