Unemployed had a meeting with the Education Minister on 17th, the Chief Minister's kothi will be surrounded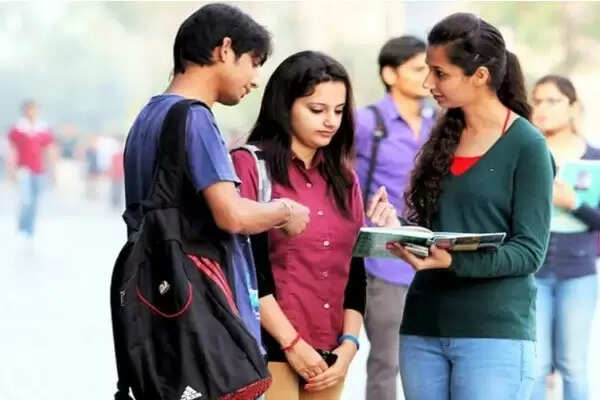 Employment News-A panel meeting of unemployed BA teachers, who have been struggling for a long time for the demand of employment, was held on October 12 with Education Minister Pragat Singh. Earlier on October 5, he had a meeting with him. Let us inform that from October 3 to 5, the road to the Chief Minister's Kothi in Morida was closed, on which the panel meeting was assured. Union State President Sukhvidar Dhilwan told about the meeting that in both the meetings, the Education Minister has assured to solve the problem of unemployed after listening carefully.
He has assured to fill up the vacant posts by 31 March 2022 in the presence of the officers of the department, Education Secretary, but preparing for their struggle by the unemployed, Vangar rally to be held in front of Chief Minister Charanjit Singh Channi's Kothi on 15 October and On October 17, it has been decided to set up a Pucca Morcha again in Morida. Before putting up the front, the advertisement of recruitment will be waited for.
The union head said that Munish Fazilka has been taking the front for the last 53 days for the demand of increasing the number of posts of social education, Hindi and Punjabi on the tank of civil hospital in Sangrur. On this occasion Sandeep Singh, Balraj Singh, Sukhjit Singh, Sandeep Kaur, Jaswinder Kaur, Rajbir Kaur etc. were present.
------------------- PUNBUS and PRTC raw employees met with the Chief Minister
Jagran Correspondent, Sangrur
The State Committee meeting of Punjab Roadways PUNBUS / PRTC Contract Workers Union Punjab was held in Chandigarh under the leadership of Transport Minister Punjab with Chief Minister Charanjit Singh Channi, in which Transport Minister Punjab presented the difficulties and issues of raw workers to the Chief Minister. On which the Chief Minister assured to solve them soon. During this, the Chief Minister said that an Act is being made in only twenty days to ensure that the raw workers are made sure. The union demanded that there are 5178 teachers, SSA teachers, ramsa teachers, nursing head masters, linemen, powercom, CSS Hindi teachers who have been confirmed for 2 to 7 years. In such a situation, maximum time should be given for three years, there was a demand to ensure the outsourced staff, reinstate the conditional employees, increase in salary. On this occasion, Chief Minister Punjab said that all issues will be resolved. The union decided that the government would be given time till the demands were met. In such a situation, the preparation for the next action will be done later. Kamal Kumar, Resham Singh Gill and Baljit Singh were present on this occasion.
Share this story