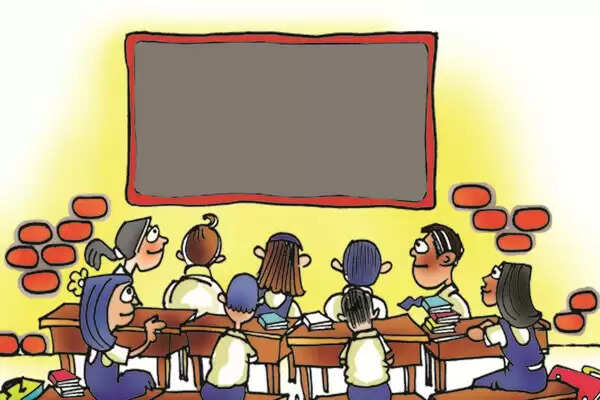 Employment News-The interest of the youth towards higher education is increasing continuously in the state. According to the All India Survey of Higher Education (AISHE) report 2020 released recently by the Ministry of Education, Chhattisgarh has seen an increase of nearly 60 percent in the number of PhD students in the last five years.
In the year 2016, where 690 people were doing PhD, now in 2020 their number has reached 1,515. However, due to the guidelines issued by the University Grants Commission regarding MPhil, the trend has reduced. Now youth after doing post graduate (PG) start doing PhD directly. At the same time, the number of youth enrolling in undergraduate (UG) is also increasing continuously.
Here so many colleges per lakh population
There are 26 colleges per lakh population in the state. The state's Gross Enrollment Ratio (GER) is 18.5 percent, while the country's GER is 27.1. So far, the reason for the low enrollment level is believed to be less number of colleges in rural areas. In order to increase the level of admission, the state government has now abolished the upper age limit of 25 for graduate and 27 for postgraduate in higher education. Now anyone can take admission in any faculty.
Number of colleges per lakh population
state college
Chhattisgarh 26 Colleges
Bihar 28 College
Madhya Pradesh 27 Colleges
Maharashtra 34 College
Uttar Pradesh 31 Colleges
Year PhD MPhil PG UG
2020 1,515 198 70,581 4,15,381
2019 1,474 344 68,447 4,06,296
2018 1,165 299 64,176 3,84,523
2017 1,266 277 57,091 3,60,235
2016 690 355 56,680 3,36,565
A look at the state's colleges and universities
1 Central University
4 Institutes of National Importance
13 State University
1 State Open University
9 private universities
There are 810 private and government colleges
807 colleges are active
838 Total No. of Colleges-University
26 colleges for 1 lakh population
557 students enroll per college
4.50 lakh registered students studying in the state
Engineering and pharmacy colleges
Subject - College - Seats
Engineering - 35 - 11291
B-Pharmacy - 42 - 3191 (D Pharmacy - 2771)
National level institutes in the state
Institute - Seat
IIT - 185
IIT - 180
NIT - 1197
States with lowest Gross Enrollment Rate in the country
Chhattisgarh 18.5
Assam 17.3
Bihar 14.5
Dadra and Nagar Haveli 9.4
Ladakh 7.9
Lakshadweep 7.5
Daman and Diu 6.1
rising pressure
In the last years, the state government has increased the number of colleges and universities. Due to this the level of admission is increasing continuously.
- Bhuvnesh Yadav, Special Secretary, Higher Education
Share this story