Minister Jitin Prasad honored the meritorious in HBTU, said - think bigger than the sky but keep your feet on the ground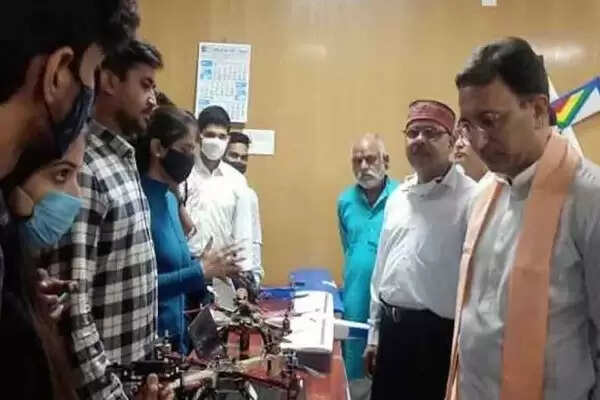 Employment News-Think bigger than the sky, but keep your feet on the ground, don't let the ego come. Decisions become wrong due to arrogance. You have to decide how the future of India will be. Technical Education Minister Jitin Prasad said these things at Harcourt Butler Technical University (HBTU) on Monday.

The Minister, who came to interact with the students on International Girl Child Day and to reward the meritorious, said that the girl students should be able to take decisions of their own lives. Said, the plan to give tablets to the students has also been passed.

Coordination will be done between industry and educational institutions to improve placements. Infrastructure, faculty shortage etc. will be overcome in HBTU. Vice Chancellor Prof. Samsher said that a scholarship scheme of Rs 15,000 per month has been implemented for PhD students.
At the same time, the students demanded the minister to remove all the problems including reducing the fees. On this occasion Director Technical Education Manoj Kumar, Registrar Prof. Neeraj Kumar Singh, Dean Student Welfare Prof. Sunil Kumar, Prof. Reena Singhal and other officials were present.
fire extinguishing drones, helicopter drones
In the model exhibition held in the Vice Chancellor's office, the students displayed drones, helicopter drones, censored devices. In this, fire extinguishing drones, technology made for not filling the fields with water, were demonstrated. The minister appreciated the models.
VC's lee pinch
Minister Vice Chancellor Prof. Taking a quip to Samsher, he said that in the coming time you can come into politics. He said that the worship of Mother Saraswati has been done, now there is a need for Lakshmi Puja so that infrastructure can be developed in the university.
they got awards
Tushar Bhatia, Kartik Chauhan, Deepika Juneja, Shivanshu Kushwaha, Abhishek Ojha and Dev Tiwari were rewarded for performing better in the examination results. At the same time, Kanchan Singh Rathore, Jagriti Sachan, Roli Yadav and Yuvraj Singh were honored for their better performance in sports.
Share this story