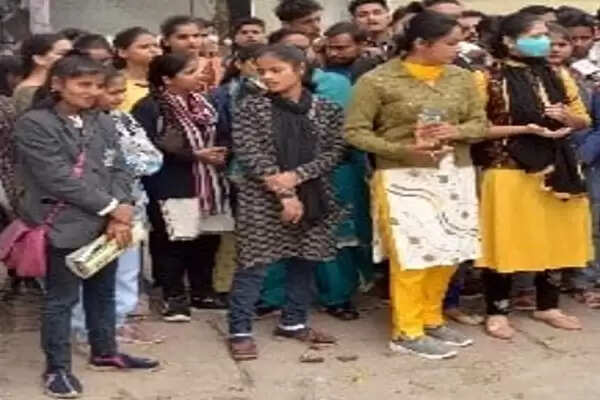 Employment News. The government was fiercely surrounded on the issue of women's security, development, education and employment. The students appreciated the curbing of corruption, while expressing their opinion on the matter of higher education, employment and cleanliness, criticized the present government system.
The biggest issue among the students was employment, women's safety, poor health services and higher education. The girl students said that for higher education they have to go to Lucknow, Bareilly or Kanpur. There are degree colleges, but they lack all the subjects to do masters. There is no engineering college. At the same time, the condition of health services is also not better.
A trauma center has been set up in Oil, but due to lack of resources, patients are referred from there to the district hospital or Lucknow. Roads are in bad shape. There's a pile of dirt. Drains and drains are clogged. Road, jam, dirt etc. are some such problems, which can be solved with the efforts of public representatives. But, alas, neither the leaders nor the officials pay attention. Some students said that the pace of development is very slow. There are some flaws which need to be fixed. The girl students appreciated the work done for women's safety in the BJP government. The youth demanded to increase the industries to remove unemployment and to build a university for higher education.
Share this story