The year 2022 will bring new hopes, the hope of returning to the schools in the new academic session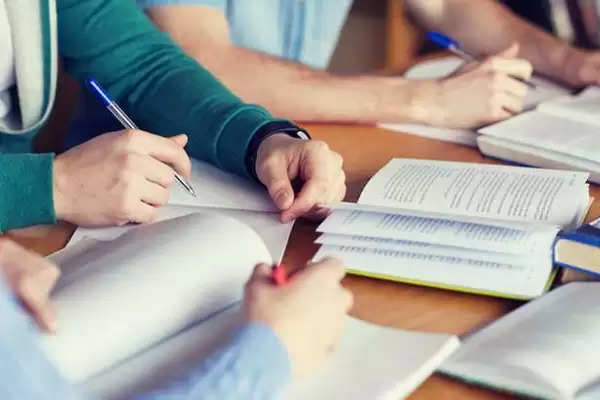 Employment News-In the schools, the Union Territory of Jammu and Kashmir is preparing to implement the National Education Policy 2020 in the year 2022. The State Council for Educational, Research and Training is working on effective implementation of the policy. It is expected that the new academic session in March-April will help in implementing the National Education Policy. Taskforce has been constituted to implement the National Education Policy in higher education. There is also hope regarding education in Jammu and Kashmir that schools will open in April 2022.
The school is still closed since March 2020 due to the situation arising out of Corona. Classes for class X and XII were started a few months back. The goal of providing water and electricity to all schools has reached near. Ninety percent of the schools have electricity and water. The effort of the government is to provide better education infrastructure to the students in the schools. Efforts are being made to start KG classes in all government schools. Work will be done to bring better results of class X, XII in government schools.
Except for class 10th and 12th, other classes are being held online. Steps will also be taken this year to strengthen the infrastructure of online education. Steps have been taken to promote skill development. It is a continuous effort of the Skill Development Department that 100% seats should be filled in all polytechnic colleges and ITI institutes. Colleges and universities are expected to start the academic session on time.
Expectations:
Schools will open in April after two years after the situation becomes normal from Corona.
--- Schools will be adjusted. Schools which have less number of children will be merged with other schools adjoining them.
--- The target of providing water, electricity facility in all schools will be fulfilled.
The curriculum of schools will be prepared under the National Education Policy.
Fifty new colleges will also be opened to promote higher education.
Center for Incubation, Innovation, Invention will be established in 14 degree colleges of Jammu and Kashmir.
--- Jammu University and Kashmir University will get new Vice Chancellors.
--- New courses will be started in degree colleges. Such courses will be started which will prove helpful in getting employment.
Steps will be taken to complete the construction work of 52 degree colleges which were established three years ago.
Under the National Higher Education Campaign, Jammu University will get the second installment for the important project. One hundred crore rupees were approved, out of which only the first installment of thirty crores has been received.
University of Jammu Prof. Jaspal Singh says that the work has started towards effectively implementing the National Education Policy 2020. We can give quality education to the children only with better facilities in the schools. The way in which special attention is being given to education in the Union Territory of Jammu and Kashmir, it is commendable. Hopefully we will get relief from Corona in the new year. Schools will open. Academic session will come back on track. Innovation, research, skill development will be encouraged in higher education. ,

,
Share this story