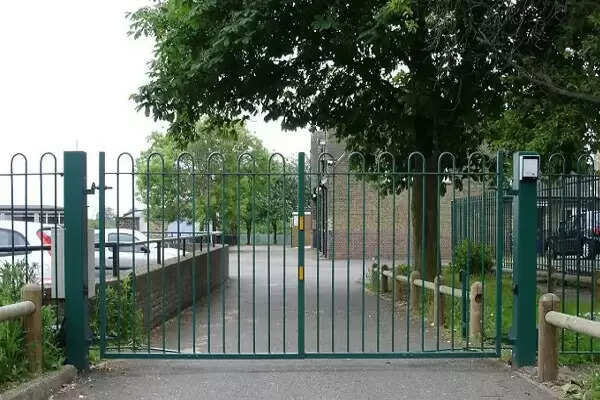 Employment News-In Gyan Deep Senior Secondary School located in Sector-5, the gate was not opened even after the arrival of the Block Education Officer on Thursday. At that time many parents were also present at the school gate. Regarding the admission of poor children under Rule-134A, Gurugram Block Education Officer Sheel Kumari and the Principal of Government School Bhimgarh Khedi had come to get new information, but the security guard did not open the gate of the school. The Block Education Officer also spoke to the school management over phone. In such a situation, the officers returned from the school.
Under Rule-134A, the officials are being harassed for admission in private schools. In the High Court, citing the court, private schools are not giving admission and they are returning the parents and children from the school gate itself. On Thursday, parents reached many private schools and demanded from the management to enroll their children.

Parents also called the police for not opening the school gate. The policemen asked the school management to open the gate, but despite being told by the police, the school management did not open the gate. So the parents also returned. In this regard, Block Education Officer Sheel Kumari said that private schools are not giving admission on the basis of the court case, the report of which has been sent to the Directorate.
The Deputy Commissioner cited the court case
On Thursday, the parents came to meet the District Deputy Commissioner to request the children of poor sections to get admission in private schools. The committee of 5 parents demanded in front of the Deputy Commissioner to take appropriate action on private schools regarding the future of their children. District Deputy Commissioner, Dr. Yash Garg has said that 66 schools under Haryana Progressive School Conference should not pressurize them for admission, citing that there is a case in the High Court. Advocate Kulbhushan Bhardwaj told that the Deputy Commissioner told the parents that as long as there is a case in the court, nothing can be done at the district level regarding admission. So the parents returned.
Share this story