The principals of the government schools of Jabalpur understood the new education policy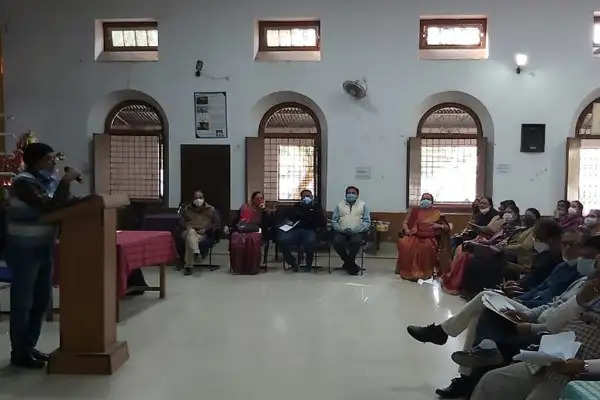 Employment News-A workshop based on the National Education Policy-2020 was organized by the Office of the District Officer at Pandit Lajja Shankar Jha Utkrisht Mahavidyalaya (Model School).
District Education Officer Ghanshyam Soni presided over the occasion and the chief guest was social worker and member state level task force Rekha Judasma. In the workshop, about 195 principals-representatives of government high school-higher secondary schools participated and understood about the new education policy. During the program, Shailsh Pathak explained the basic literacy topic and explained its meaning. Along with this, what are the instructions for this in the new education policy. Anjali Saxena told about elementary education. Dr. Chitra Sharma spoke about the number of dropout students.
Shivendra Parihar told how the curriculum in schools is according to the new education policy and what things have been taken care of in it. Till now, in government schools, students were enrolled in the first class in the school curriculum, but now at the age of three, children can also be admitted to the garden. Similarly, now students will be able to choose the subject not after class 10th but from class ninth itself. Dr. AN Mathur gave egalitarian education, Anvita Singh presented the school complex, Mohd. Naseem Khan told about school education, Vijay Tiwari told about the teachers and Kirat Singh Kaurav about the use of technology. He said that the use of technology in school education has become necessary.
Share this story