On Gandhi Jayanti, the Minister of Basic Education will organize a class of teachers in Bareilly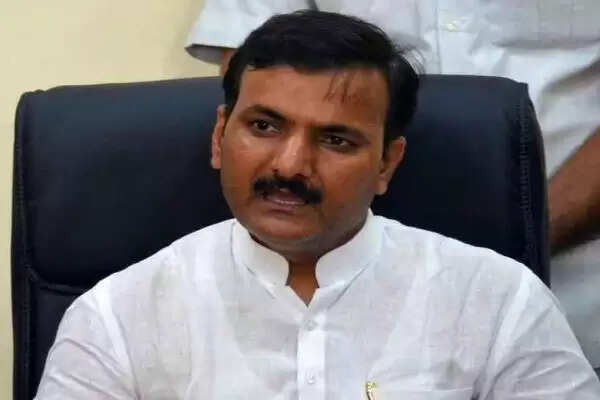 Employment News-Basic Education Minister Satish Chandra Dwivedi will reach Bareilly circuit on Saturday, October 2. Here first a review meeting with departmental officers and then Model Composite School Jasoli and Composite School Kishor Bazar will be inaugurated. For which the departmental officers have started preparations. BSA Vinay Kumar told that they will also honor the teachers who improve the quality of education. For this, the report of selected teachers is being prepared.
With the arrival of the Basic Education Minister, the concern of the headmaster and teachers of all other schools across the district has increased. Teachers have started preparations from their own level along with cleanliness in the schools so that they do not reach the school on surprise inspection. With the arrival of the Minister of Basic Education in Composite School, Jasoli, painting of walls, cleaning of trees, construction of disabled toilets is also going on at a brisk pace. At the same time, cartoons and other teaching paintings are being engraved on the walls in Model Composite School, Kishore Bazar.
Entrepreneur Shakeel changed the face of Composite School Jasoli
Industrialist Shakeel Qureshi adopted the school and beautified its appearance. Headmaster Harish Babu Kariar said that by investing Rs 4 crore, this school has been prepared on the lines of private schools. All classrooms are equipped with projectors as well as CCTV cameras. Six parks have been made for the children to play in the school. Also, American grass has been planted to beautify the school parks. The school has been projected as a role model in the state.
Work done in Composite School Kishore Bazar on 19 parameters of rejuvenation
Beautification of schools is going on in all the schools across the district under rejuvenation on 19 parameters as per the instructions of the government. But, there are still many schools like this. Where the condition of rejuvenation work is not correct. On the other hand, better work has been done under the rejuvenation in the Composite Upper Primary School Model Kishore Bazar. Cleaning work is going on along with painting on the walls for the arrival of the Education Minister in the school.
Share this story