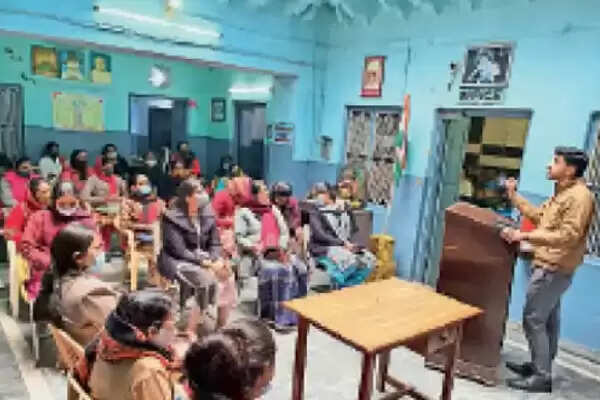 Employment News- Seminar on online education was organized in Dadri Public School campus. Giving information to the staff present about this method of present public education, former student of the school and coaching expert Pramod Aroda, who was attending as the keynote speaker, said that education is the basic basis of our life, every citizen should get quality education, it is their basic. There is a right and a need. The foundation of a good career can be laid only on the basis of good education.
We can say that online education is the latest form of modern education, in which instead of sitting in front of the black board after traveling for many miles, the child can join the virtual class through internet in the virtual class sitting at home with his Guruji. There are many social platforms for this, from where the facility of connecting online is easily available.
School Director Munna Lal Gupta, while giving information about the app made by Dadri Pubki School for online education, said that just as online education played a better role in the time of corona epidemic, in the same way online education can be a better option for us all the time. Is.
Education expert Dinesh Aggarwal said that it is the duty of a teacher that no matter how dire the situation may be, he should be ready to provide education to his students at any cost. Primary Wing Head Nidhi Gupta said that Corona has affected the studies of the students studying in the smallest classes.
Share this story