The education minister of this state will give the inter examination, said - there is no age for studies ... it does not matter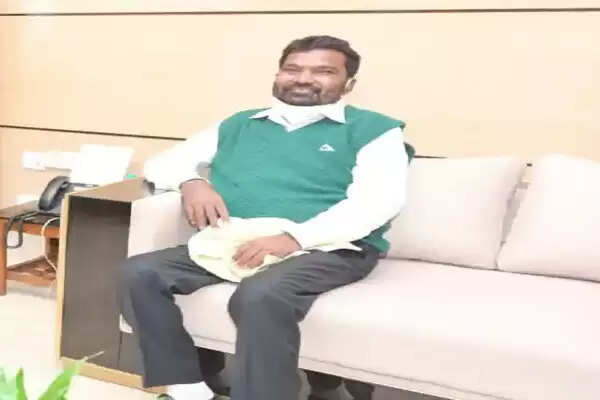 Employment News-Jharkhand Education Minister Jagarnath Mahto will appear in the Intermediate examination this year. He had filled the form of this examination last year as well, but could not appear in the examination due to corona infection. 54-year-old Jagarnath Mahto is the MLA of Jharkhand Mukti Morcha (JMM) from Dumri assembly constituency. Jagarnath Mahato is a matriculation pass and he says that it doesn't matter what his age is, there is no age for studies. Education Minister Jagarnath Mahato told that, he has also filled the intermediate examination form this year. The employees of Inter College have reached their Ranchi residence and filled the form.
Form was also filled in 2020
Jagarnath Mahato had taken admission in Intermediate Arts at Nawadih Inter College in his constituency in August 2020. But, only a month after this, he got infected with Korena. Long in a coma, he was airlifted to Chennai, where he returned to Jharkhand after a successful lung transplant and nearly 9 months of treatment. He again took over the post of Education Minister and is also seen very active.
people criticized
Significantly, in December 2019, under the leadership of Hemant Soren, the new government was formed in the state, then Jagarnath Mahto was given the post of Education Minister in the cabinet. Many people also criticized this decision, but Jagarnath Mahato says that he discharges his duties with utmost seriousness.
Share this story