There are big deceptions in this education, the education department alerted the parents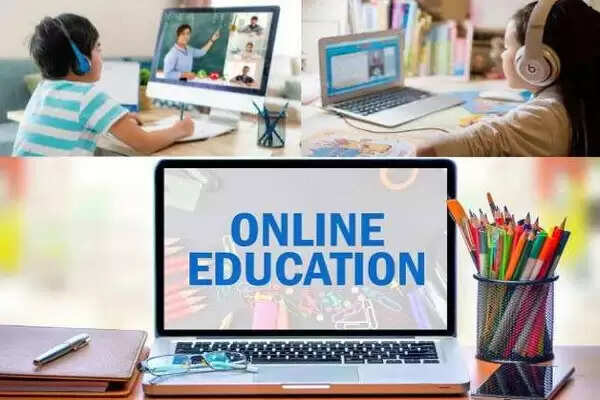 Employment News- Along with online studies, children also started online gaming. On this, instructions have been issued by the Education Department for the teachers and parents to keep an eye on the children which gaming app they are using by connecting to the internet. Along with this, online gaming has also become very popular among children. In such a situation, this app encourages children to play more, due to which children may have to suffer adverse consequences.
The State Project Director has issued instructions to the District Education Officer and District Education Superintendent saying that in such a situation, teachers and parents should guide the children and keep an eye on their activities, District Education Officer Prabala Khes told that in this regard. Instructions are being issued to all the schools in the state so that children can be saved from the habit of online gaming.
Online gaming addiction can have consequences
The guidelines issued by the Education Department have warned against the disadvantages of online gaming. Along with this, due to the closure of schools, the use of mobile and internet by the children has increased. Playing online games can lead to a serious gaming addiction. Which is considered a gaming disorder. The game is designed in such a way that each level is more complex than the previous one. Which motivates the player to push himself to the limit of passion to progress in the game.
- Parents should keep an eye on the mobile activity of children every day
- Do not allow in-game purchases without parental consent. OTP based payment may be adopted as per RBI guidelines to avoid in app purchases.
- Avoid credit, debit card registration on the app for membership and set a cost per transaction upper limit.
- Do not allow children to shop directly from laptops or mobiles used for gaming.
- Advise children not to download software and games from unknown websites.
- Advise them not to share personal information on the Internet while downloading the game.
- Ask them to never share personal information with people on games and gaming profiles.
- Advise them not to communicate with strangers, including adults, via web cams, private messages or online chats as this increases the risk of online abusers or bullying from other players.
Do not allow them to engage in sports for a long time without considering the health aspects and addiction.
- Use anti virus and spyware programs and securely configure web browser using firewall.
- Unfriend fellow players who do not react in case of bullying.
- Monitor how the internet is being used by the children.
Share this story