The aim of the new education policy is to make Indians through intelligence and work behavior: Atul Kothari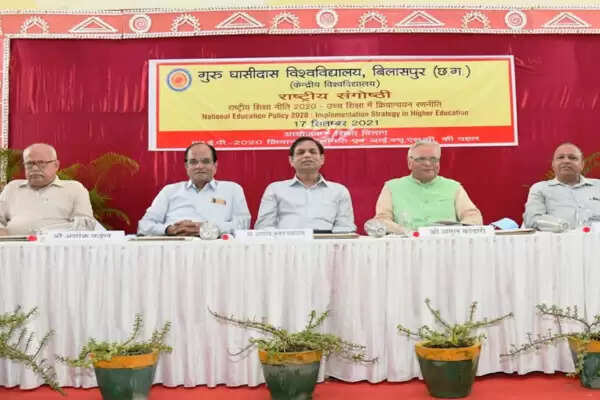 The objective of National Education Policy 2020 is to create such citizens who become Indians by thought, intelligence and action. These things were said by Atul Kothari, National Secretary, Education Culture Upliftment Trust, New Delhi in the National Seminar on National Education Policy 2020: Implementation Strategy in Higher Education on Friday in the Silver Jubilee Auditorium of Guru Ghasidas Central University.
Atul, the National Secretary of the Trust, who was present as the chief guest, further said that the quality of holistic development is pervasive in the National Education Policy 2020. It includes study, teaching and examination as well as employment oriented. In this emphasis has been laid on the maximum use of information technology. Positive and constructive suggestions from all have been adopted in this policy.
With this, the glorious and glorious ancient history and modernity of our Indian knowledge tradition will be established. Ashok Kadel, Director, Madhya Pradesh Hindi Granth Academy, Bhopal said that education should bring happiness and joy in the lives of students. All such things have been included in the National Education Policy-2020. Om Prakash Sharma Regional Sanjoyak Education Culture Upliftment Trust Bhopal said that the point of self-reliance is important in education policy. If the nation has to change, then education has to change.
CU will become a leading institute in implementation: Prof. Alok
Vice Chancellor Prof. Alok Kumar Chakrawal presiding over the seminar said that Guru Ghasidas Central University will become a leading institution in implementing the National Education Policy 2020. We have fixed a time limit of 40 days for this work in which the draft of implementation can be materialized. Since assuming office, my priority is to first implement the National Education Policy 2020 in its entirety.
Share this story