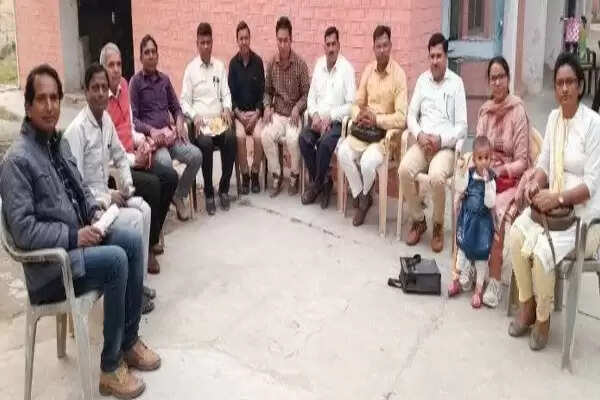 Employment News-Haryana School Teachers Association, Haryana protested against the new education policy, restoration of old pension and demands of teachers. District Vijendra Mor presided.
The operation was conducted by District Secretary Buta Singh. State Secretary of Haryana School Teachers Association Rampal Sharma and District Press Spokesperson Shamsher Kalia said that the Central Government wanted to spoil the structure of public education on the pretext of new education policy. Government is not doing old pension restoration.
In many districts, many cases of ACP and medical reimbursement are pending due to the vacancy of SO posts. He said that the government is going to hand over the department to private hands.
Haryana School Teacher Association will not tolerate this at all. He said that the government should adjust the removed PTI, drawing teachers and other removed personnel at the earliest, otherwise a state level agitation would be launched in the coming time to save public education and all the pending demands of teachers. On this occasion, District Senior Vice President Sangeeta Rani, Lachman Singh, Krishna Arya, Satpal Panchal, Gopal Das, Ranbir Singh and Praveen Kumar were present.
Share this story