Teachers union demonstrated at BEO office in protest against the new education policy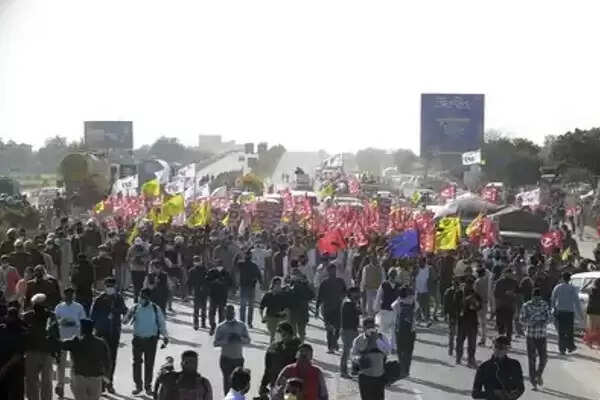 Employment News-Haryana School Teachers Association officials protested in front of the BEO office located at Dhigawa Mandi Road in Badhra town on Monday, demanding the withdrawal of the new education policy, immediate appointment of newly promoted principals and head teachers. Submitted a memorandum in the name of Director of Elementary Education Department and Additional Chief Secretary. Union President Mr. Addressing the protesting teachers in front of the Block Education Officer's office under the chairmanship of Manoj Sigathia, District President Sanjay Shastri said that the Central and State Governments are putting extra burden on teachers and students in the name of making education technical. The era of Kovid epidemic has made teachers and students mentally distance. Because of which now the students will have to work harder. Now all the children are coming to school regularly.
But despite that the department is pressurizing to adopt online education system which is unfair. The teachers, celebrating the Day of Resistance, demanded the central government to withdraw the new education policy and all the three laws in the agriculture sector. A demand was also made in the meeting to introduce the long-interrupted transfer policy. During this Kamala Shastri, Rampal, Sombir Mann, Sukhbir Singh, Satpal Sheoran, Sundarpal Phogat, Yogesh Sheoran, Neelam, Kavita, Pramila Devi, Rekha, Anita, Sunil Sheoran, Ms. Vinod Sharma, Vijay, Darshan Singh, Naresh Kumar, Narendra Padgad, Vijay Sharma, Babulal, Ashok Kumar also raised slogans.
Share this story