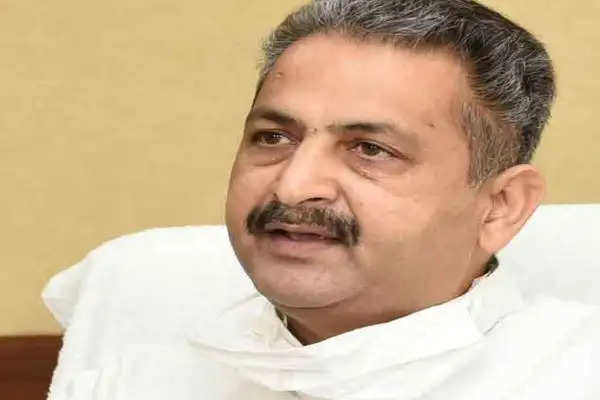 Employment News-Regarding their demands, the raw teachers created a ruckus in the program of Punjab Education Minister Pargat Singh. Raising slogans, the agitating teachers climbed the stage of the program. After much persuasion, he was sent out of the program. The program was organized by the Education Department on the 400th Prakash Parv of Shri Guru Tegh Bahadur. Here the teachers have warned that they will continue the agitation till their demands are not accepted.
On behalf of the Education Department, a program was organized in Chandigarh on Tuesday to distribute prizes to the winners of co-educational competitions dedicated to the 400th Prakash Purb of Shri Guru Tegh Bahadur ji. In this, the Education Minister of the state, Pargat Singh was invited on behalf of the department. Even before the education minister arrived in the program, teachers posted on contract in the schools of the state reached the venue raising slogans. Where they demonstrated fiercely raising anti-government slogans.
The extent was reached when some teacher leaders, raising slogans, climbed on the stage of the program and started performing. Due to this uproar by the teachers, there was panic at the venue. After some time, the security personnel and other departmental officers posted there sent them out after persuading them. The protesting teachers told that they have been demanding the government to make them concrete for many years, but their demands have not been heard. In compulsion, now the path of agitation has to be adopted for the demands. They warned that their agitation would continue till their demands were not met.
Distributed prizes of 11.30 lakhs to students
Education Minister Pargat Singh presented a tablet, Rs 1100 in cash and a picture of Sri Guru Tegh Bahadur ji to the student who got the first prize from each category during the state level function in the program. Mobile phone, Rs 1100 and a picture of Sri Guru Tegh Bahadur ji were given to every student who secured the second position. A total of Rs 11.30 lakh prizes including a cash amount of 1.4 lakh were distributed by the Education Minister.
Share this story