Sword of action hangs on more than five thousand teachers, this order issued by the government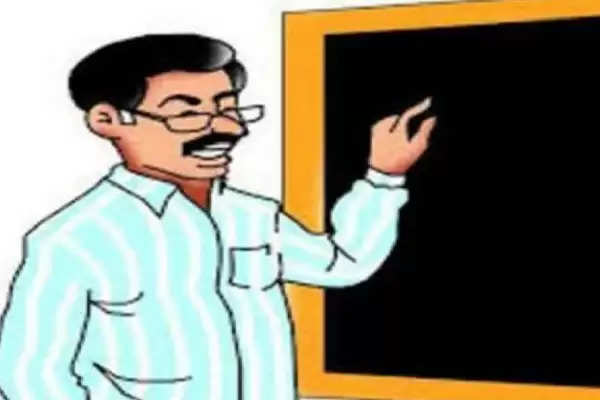 Employment News-During the National Achievement Survey 2021, the teachers who were absent in 5,667 schools of the state may face trouble. Their salary will be deducted. For this, the Education Department has sought the report of the teachers who were absent in the evaluation survey.
Let us inform that this survey was conducted by the Central Government at the national level on November 12, in which 5,727 schools were included. Due to unavoidable reasons, 60 schools were not included in the survey. In the district wise report prepared by the Education Department, one lakh 70 thousand 875 children of the schools related to the survey were included, whose evaluation report will be issued by the central government in April.
In this survey 4,965 in Araria, 3,357 in Arwal, 4,526 in Aurangabad, 4,131 in Banka, 4,923 in Begusarai, 4,722 in Bhagalpur, 4,974 in Bhojpur, 4,839 in Buxar, 4,820 in Darbhanga, 4,899 in Gaya, 3,893 in Gopalganj, Jamui 4,016 in Jehanabad, 4,115 in Kaimur, 4,372 in Katihar and 4,252 in Khagaria. At the same time, 4,446 in Kishanganj, 3,782 in Lakhisarai, 3,688 in Madhepura, 5,086 in Madhubani, 4,149 in Munger, 4,306 in Muzaffarpur, 5,378 in Nalanda, 3,838 in Nawada, 4,378 in West Champaran, 4,123590 in Purnia, 6,123590 in Patna, 4,378 children participated in Rohtas 4,973, Saharsa 4,306, Samastipur 4,603, Saran 4,838, Sheikhpura 3,468, Sheohar 3,209, Sitamarhi 5061, Siwan 4,770, Supaul 4,456 and Vaishali 4,352.
Share this story