Initiative of Education Department, survey of dropout children from school will be done for the third time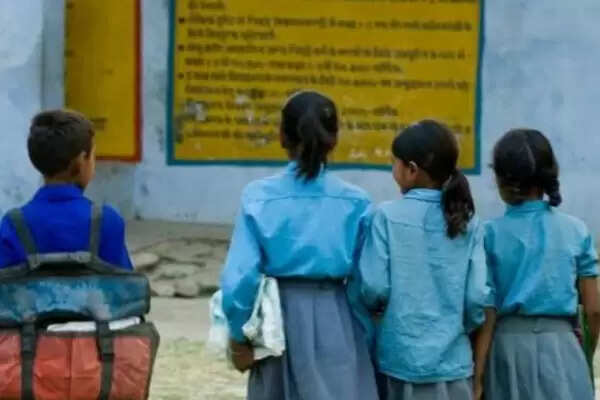 Employment News-For the third time, the education department will conduct a survey of drop out children from school. The main objective of which is to connect the drop out children to the mainstream by re-enrolling them in school. Survey work will be done from block to district level. In this work, the cooperation of Panchayat Raj, Women and Child Development Department, Social Welfare Department, social institutions will also be taken. In this regard, a separate format of the survey has been prepared and sent to all the district education offices on behalf of the Haryana School Education Project Council.
Sanjay Kaushik, assistant project coordinator from Samagra Shiksha said that this survey is being conducted for the third time by the education department. Earlier, after conducting the survey twice, the department has sent it to the council and the Directorate of Education. In the last two surveys, the department had found 841 children in the drop out category in district Kurukshetra. Out of which 609 children were admitted by the District Education Department in government schools which were close to home. Of these, 232 children are still left to join the mainstream. The last survey was conducted by the department in the month of March. This time the third survey will be conducted by the department keeping in mind the new National Education Policy 2020. Children appearing in the survey will also be enrolled in schools.
Children who pick up garbage will also be involved in the survey
Officials said that according to the category, children like garbage collectors, street roamers, homeless, migrate will be identified through survey. The survey is being conducted by the Haryana School Education Project Council. Under the Right to Education, the children appearing for the academic session 2022-2023 will be admitted in the schools. In the survey conducted last year, 841 children were identified by the Education Department, out of which 609 children are being educated through NGOs.
District level committee will be formed
District level committee will be constituted to survey the drop out children and feed the data online. District level committee will include DEO, DEEO, NGO, BEO, Cluster Head, officers of allied departments. The nodal officer at the block level will be the BEO. The cluster head will be made at the cluster, the head head of the school at the school level. The responsibility of all these has been fixed by the council. The data of these children will be fed on the computer online.
Haryana School Education Project Council has issued orders for conducting a survey of drop out children for the third time. A meeting of the officials concerned has been taken to constitute the teams for the survey.
Vinod Kaushik, DPC, Samagra Shiksha, Kurukshetra.
Share this story