Supreme Court said on NEET SS exam pattern - Medical education has become a business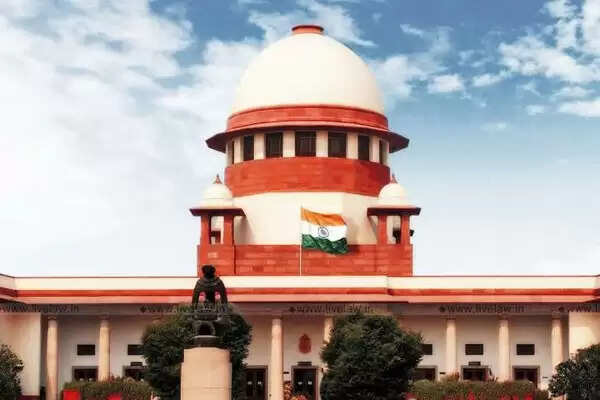 The Supreme Court on Tuesday pulled up the Center over changes in the National Eligibility-cum-Entrance Test-Super Specialty (NEET-SS) 2021 pattern, saying medical education and medical regulation in the country has become a business and all seems to be in a hurry. To fill the vacant seats.
Supreme Court made this comment
Justice D.Y. Chandrachud said that we get the impression that medical education has become a profession and medical regulation has also become a business. Justice Vikram Nath and Justice B.V. Nagaratna's bench said it would become a tragedy for medical education in the country. The bench told the counsel for the Center that if there is indecency on your part, then the arms of law are long enough to stop it.
private colleges surrounded
The bench said that generally the seats in government colleges are not vacant, but they are always private colleges. We estimate that seats are not lying vacant in government colleges. This is a reasonable guess. It seems that all the haste is to fill the vacant seats. In the more than two-hour long hearing, the bench stressed that the interest of the students is far more than that of the institutions and private institutions and there is a need to strike a balance in this scenario.
The bench said, now all the questions are from general medicine. Does it privilege students who have studied general medicine at the cost of all other feeder specialties? On the aspect of change in syllabus, the bench asked the counsel for National Board of Examinations (NBE) that what was the hurry? You have the exam pattern which was going on from 2018 to 2020...
The bench asked the Center to reinstate the old syllabus and consider bringing in the changes from next year and gave one day's time to the Centre's counsel. Additional Solicitor General Aishwarya Bhati appeared for the Center and Senior Advocate Maninder Singh appeared for the NBE. The bench will continue hearing the matter on Wednesday as well.
The Center has told the Supreme Court that it has decided to defer the National Eligibility cum Entrance Test (NEET) super specialty exam for 2021 by a period of two months and be conducted on January 10-11, 2022.
Share this story