Education Minister Govind Singh Thakur: Such possibilities will end, by which cases go to court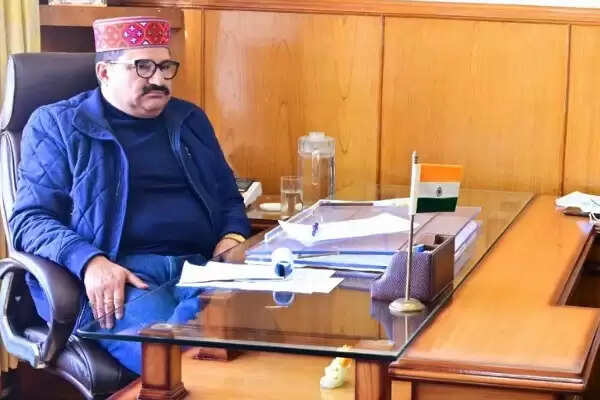 Employment News-Such possibilities will be eliminated in the education department, due to which the cases reach the courts. While reviewing the functioning of the Education Department on Thursday, Education Minister Govind Singh Thakur directed the departmental officers to continuously monitor the court cases. The minister also patted the departmental officers on the back of 23 out of 27 announcements made in the Chief Minister's budget speech so far.

Thakur informed that about six thousand cases related to the education department are pending in various courts. They are being monitored. He directed the officers to prepare its report on monthly basis and eliminate those possibilities in future. Due to which the number of such cases is increasing. The minister said that the JBT case is also pending in the court. Due to this the process of about 2800 recruitments has been disrupted. The matter has been heard on November 13. The court's decision is expected before December 12.
The government will take further steps according to the same decision. He said that 561 NTT teachers appointed at present have been included in the department with effect from April 1, 2006. One of his cases is also pending in the court. The process of recruiting four thousand different categories of teachers is going on in the state.
The letter to fill 555 posts of college spokesperson has been sent to the Public Service Commission. The proposal will soon be sent to the Public Service Commission by the department to fill the post of school spokesperson. Apart from this, the recruitment process of TGT, Language, Arts, Physical teachers has been started. About eight thousand posts of multi task workers will also be filled soon. Four thousand posts will be filled on the recommendation of the Chief Minister. Applications will be invited for the remaining posts.
Eligible employees will be promoted till December 31
All eligible employees will be promoted in the education department by December 31. The Education Minister said that the departmental officers have been asked to complete all the formalities in this regard.
Completed 171 announcements out of 288 Chief Minister
Out of 288 announcements made by the Chief Minister related to the Education Department, 171 announcements have been completed. Out of 135 of the current year, 103 are yet to be completed. 77 percent of the budget has been spent on higher education, 46 percent on elementary education and 61 percent on holistic education.
Share this story