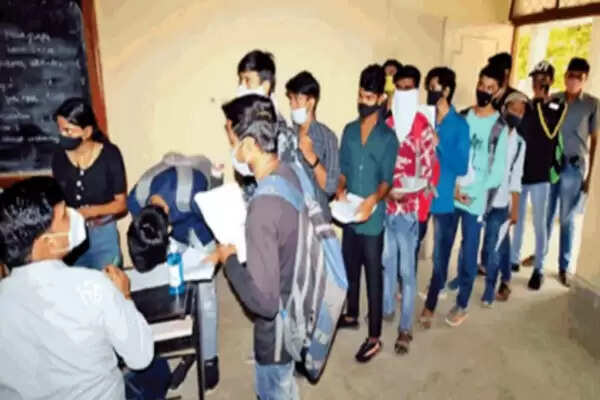 Employment News-73 government colleges are being run in Gwalior division. In these, the admission process for the first year of graduation has almost been completed. Classes have also been started in many colleges. National Education Policy has been implemented for the first year of graduation from the new session in the college. Under this, many changes have been made in the education system from syllabus. In the midst of so many changes, the changed syllabus has not yet reached the colleges, even though classes have started. So far only the syllabus of core subjects has reached the teachers. The syllabus of Vocational and Elective courses has not arrived from the Higher Education Department. Due to this chaos, classes of core subjects are being conducted. Apart from this, books have not come in the market also. Whereas exams are to be held in November.
Problem will be solved: Offline classes will also be conducted in the college. If the student does not understand anything from the e-content and subject wise recorded lectures of 30 minutes, then they can come to the college and get the solution of their problem by contacting the teacher.
Education system will be hi-tech from November: First year students of the college will not have to wander for books in the markets. They will be able to click and get the study material in the form of complete e-content on a single platform. KRG College Academic Secretary Sanjay Swarnkar told that the students will not have to come to the college to take classes. He will be able to study from home, because from November 1, e-content and recorded lectures will be made available to the students on the website of the college. Students can take classes whenever they want.
Share this story