Himachal: Students will sit leaving a bench in the class, lunch break and travel time will be different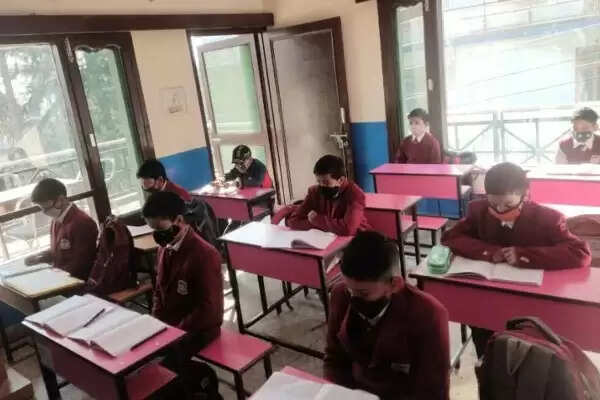 Employment News-In Himachal Pradesh, the school going to open for the students of classes IX to XII from September 27, will have different class-wise lunch break and travel time. Students will be seated in the classrooms leaving a bench. According to the capacity of the school room, only 50 percent of the students will be accommodated together. The rest of the students' class will be held in another room. Prayer meetings, sports and other gathering activities will also be banned. On getting approval from the state cabinet, the Education Department has issued SOP on Friday evening for the arrival of students in the state schools from September 27. The Directorate of Higher Education has asked all school principals to prepare micro plans according to the capacity of the students and the number of rooms.

It will be mandatory for teachers and students to wear face masks. Admission will be given in school premises only after thermal screening. Let us tell you that due to increasing cases of corona infection, the government again closed the schools for students from August 11. Schools are currently closed till 25 September. From September 27, students of classes 10th and 12th will attend schools on Mondays, Tuesdays and Wednesdays while students of classes 9th and 11th will attend schools on Thursdays, Fridays and Saturdays. Online classes and examinations will continue for students up to class VIII.
Share this story