Students will now take knowledge of 22 languages ​​according to their interest not only in Hindi, Punjabi, English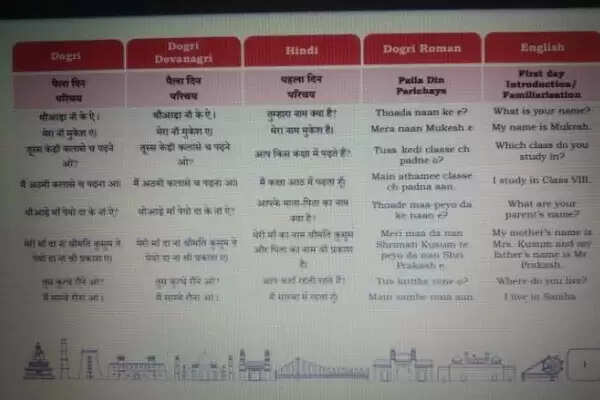 Employment News-Now students will be able to take knowledge of 22 languages ​​listed in the constitution including Punjabi, English, Hindi as per their interest. Teachers will also organize various activities to increase the interest of the students. Students will be taught one sentence every day in any language. For the sentences to be understood by the students, translation will be written in Hindi, English and Punjabi also. This initiative will go a long way in explaining the diversity of languages. This program will be conducted by the Education Department in the schools of all the states and union territories. To make this program successful, orders have been given to the teachers by the Education Department.
A 100-sentence book and Bhasha Sangam mobile application was launched by the Ministry of Education on November 1, 2021. This Bhasha Sangam book has been prepared as per the National Education Policy. It depicts 22 Indian languages. With the help of this application, students can increase their interest by listening to audio-videos of sentences in other languages. To take knowledge of languages, students and teachers can also use the direct link dhhlhlschh://ttsdhgmahhl.thdbsh.dbth/dhy-2021.shdhsh. Language experts will be invited to schools
Language experts will be invited to the schools to make this program a success. Then even if it is a student, teacher, teacher, officer. If a student's parent, government employee or any person has knowledge of particular languages, then they will also be invited to the school, which can help the students to increase language knowledge through sentences. Such activities can be done in schools
Students will be encouraged to use one sentence from the other language daily.
- Students will be made to practice sentences in the prayer meeting.
Students will be encouraged to prepare posters of these sentences and put them in the school.
Folk songs, poems can also be used to create enthusiasm among the students for imparting knowledge of languages.
Share this story