Students will now get startup education in school, future entrepreneurs will be prepared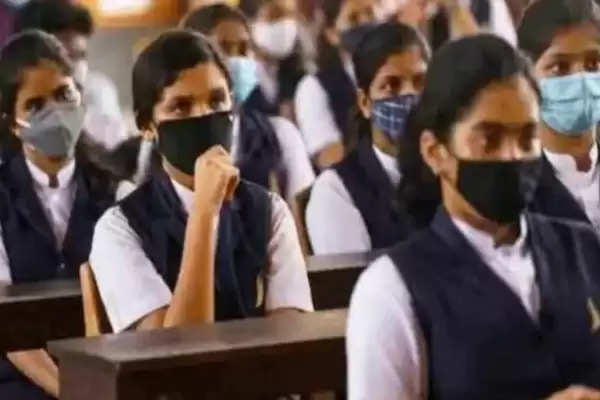 Employment News-It is the desire of every parent that their children study in a good school-college, who have a good budget. They don't have any problem. Such families keep trying to do something new by educating their children well. Some of these develop the idea in their mind as a startup, but on the other hand there are many people who belong to middle class family or whose income is less. This dream of theirs remains incomplete, but now the Department of Information and Technology of the State Government is preparing a platform for such children under the Startup School Scheme, where rural environment and government schools are located. The children studying in it will also be able to show their skills and prepare a startup.
To give new dimensions to entrepreneurship, the state government will now take the help of school children. These will be the children who have the idea but are unable to get the platform. Now the children studying in government schools will be prepared for startup. Under the I Startup scheme, after the cities, it is being expanded to rural areas. Along with school education to the students studying in government schools, now startup education will also be provided. For this, preparations have been made to lay the foundation of innovation in information and technology.
Youth came with new ideas
Through a mission, it has been started to take out startups in schools, in which children of selected schools will be selected. Through the scheme, incubation centers in nine divisions of educational areas in the state and in the techno hub as a spoke model, students of classes 8 to 12 will take training to give a new dimension to entrepreneurship, so that new ideas and innovation can take place. Start a startup in this so that people around can also get employment from it. For this, other incentives will be given from mentor (guide). Sandesh Nayak, Commissioner, Information and Technology Department, says that short-term courses will also be run so that the youth get full knowledge of startups while studying. Now focusing on startup. Our aim is that youth come with new ideas and run their startup.
Mentor teachers will be selected by training.
Starting employment-oriented work on any new idea comes under the category of startup. Most of the startups launch such products and services, which are not available in the market. At the same time, the incubation center has all the facilities, which help in starting any new work and employment. Here help is provided from the mentor to bringing the product to the market. Rashmi Sharma, Additional Commissioner of Rajasthan School Education Council, said that two mentor teachers from each of the 33 districts would be selected on behalf of school education by giving training. At the end of the learning module, there will be an interview and a task-based assessment.
Capital equipment-operating facilities will be available
After the training, I Start Rajasthan will get a certificate on completion of the course. The teacher mentor will be responsible for running the incubation centre. The objective of the scheme is to promote the culture of innovation-entrepreneurship along with school education among the students. Its main objective is to increase the number of innovations in technology-based areas. For this Self Employment and TalentUtilization will be its mainstay. It is being launched to create scalable-sustainable entrepreneurs. It will nurture innovative startup businesses. It will have facilities for capital equipment-operations. Also physical infrastructure, business plan support, availability of field experts along with training-innovative experiments of industry partners will be encouraged. In this, students will be taught through different sections for manufacturing, transportation, energy, health, education, agriculture, water and sanitation.
To make students self reliant
However, changes are being seen with time. There are hundreds of such examples, sitting in the classrooms, students compose hundreds of stories, which later on become the only memory for them, but some of them are such stories which come to the surface of reality and leave their indelible mark and become a history. Is. There are some startups, which were founded by students, which are a big name in their respective industries in today's day, so the government also wants that students can be made self-reliant.
Share this story