Along with school education, students will get technical education, no one will remain unemployed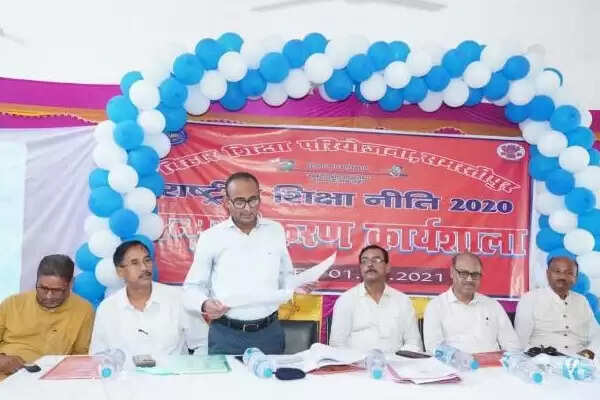 Employment News- A one-day orientation workshop related to the National Education Policy 2020 was organized by the Education Department on Monday in the RSB Inter School premises of the city. In the presidential address, District Education Officer Madan Rai said that for the implementation of National Education Policy 2020, we all have to make continuous efforts together. Under the new education policy, no student will be a victim of unemployment after the completion of study and teaching work. Because along with education, technical education will also be given to the students. According to this policy, teachers will have to do teaching work with full preparation.
Teachers will identify the uniqueness of each child and work to teach about the subject matter according to their interest. Continuous assessment and technology will be used more for teaching children. The teacher will have to do the teaching work by studying the mood of the children. Only then will the goal of the new National Education Policy be realized. He said that for the first three years there will be pre-schooling in Anganwadi and primary schools. To develop and implement a short duration three month play based school preparation module for Class I students.
For the next two years, classes I and II will be taught in the school. A new activity based curriculum will be prepared. After this, science, maths, arts etc. will be taught through experiments from class three to five in the preparatory stage. This includes children between the ages of eight and 11. District Program Officer (SSA) Shivnath Rajak threw light on the methodology under the new education policy in detail. Additional district program coordinator Rajesh Thakur conducted the program. During the thematic presentation, HM Saurabh Kumar and Vinod Kumar Vimal, while discussing the complete contours of the education policy, explained in detail about the five major pillars of this policy, Universal Access, Participation, Quality, Affordability and Accountability. The Block Education Officer, BRP and selected headmasters of all the blocks of the district participated as participants. Incoming guests were welcomed by Bhupaneshwar Ram, Principal of RSB Inter School. Vote of thanks was given by APO Suresh Ram. The meeting was also addressed by DPO (MDM) Awadhesh Prasad Singh, DPO (Estt.) Suman Sharma, Block Education Officer Manoj Kumar Mishra, HM Shah Zafar Imam, Rampravesh Thakur, Raman Paswan etc. Nilay Kumar, Suresh Kumar, Sanjeev Kumar etc. were present on the occasion.
Share this story