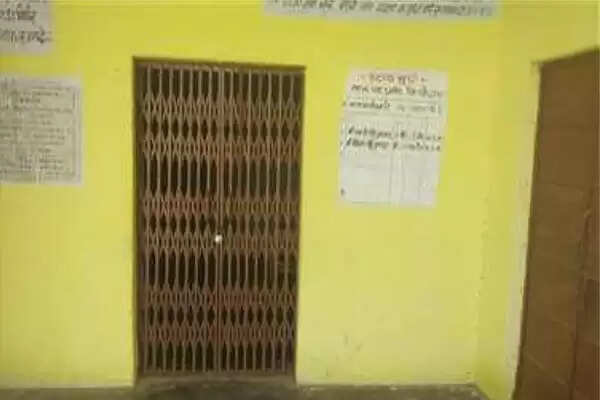 Employment News-Due to the negligence being taken in the monitoring of government schools, the teachers posted in the schools come and go to the school voluntarily. One such case has come to the fore of Government Boys-Girls School operated in Bauhara village of Raun area. Till 11.30 am on Monday, the school gate was locked and the students were standing in the school premises waiting for the teachers to arrive.
The school gate was locked till 11.30 am on Monday. When this complaint was made to BEO Karan Singh, the teachers posted in the school reached the school in a hurry. At the same time he opened a school. After the school opened, Baio also reached the school to inspect the school. Checked the BEO attendance register. Seeing the signatures of some teachers in the attendance register a couple of days back, they closed the register. He also said to investigate the matter and take action. Rahul Singh, Suraj Sharma, a resident of Bauhara, said that this school neither opens nor closes on time. The teachers posted in the school leave the school at two o'clock in the afternoon.
Dirt was spread in the toilet
Empty liquor bottles and piles of dirt were lying in the toilets built on the school premises. Along with this, there were heaps of garbage everywhere in the school premises. Local villagers said that no attention is being paid by the teachers posted here regarding the cleanliness of the school.
Discussion will be held with the BEO regarding signing the attendance register two days in advance. Along with this, strict action will be taken against the culprits after investigating the matter.
Share this story