Students said - schools remained closed for 388 days in 2 year session, how to give exam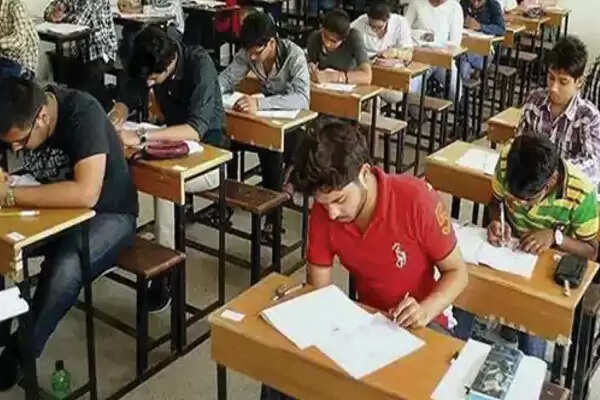 Employment News-Bihar has about 16.5 lakh students in matriculation and 13.5 lakh in intermediate. In such a situation, 40 lakh students are suffering and angry due to the fact that their studies have not been completed and the date of examination has been announced. Talking about government schools, here education can be called stagnant. The reason is that there are no online classes like private schools. In such a situation, the candidates preparing to take the intermediate examination are asking these questions that how to give the examination, when the studies have not been done. Regarding this, we talked to the students in 15 districts of the state and got acquainted with their situation.
Schools, colleges remained closed for 388 days in 2 year session
Intermediate examinations are starting in Bihar from February 1. Final exam is on the head and examinees are worried. The reason is that they do not understand what to write in the exam. In fact, this time the candidates who will appear for the Intermediate examination, they had taken admission for the Intermediate session of 2 years. But, the classes were equal to only 1 session. Dainik Bhaskar is giving you full details of this through statistics. As soon as the admission process of intermediate students was completed in the session 2020-22, all the educational institutions were closed from 14 April 2020 due to the first wave of corona.
After this, schools for high school-inter children can be opened after 265 days from January 4, 2021. In the second wave, schools and colleges were again closed from 5 April 2021. After this, schools opened 123 days later in August, that too with 50 percent attendance. After these dates of closure of schools in lockdown, now just look at how many days offline classes of intermediate students were held. These days are 23 days in January, 24 days in February, 25 days in March, 3 days in April, 23 days in August, 25 days in September, 20 days in October, 15 days in November, 25 days in December. In this way, the Inter students were taught 183 days in a 2-year session.
Colleges remained closed, but neither syllabus was shortened nor online classes were held
This time in Bihar, 13 lakh 46 thousand 334 candidates will appear for the Inter exam. According to the declared syllabus, intermediate students are to be taught 360 days in 2 years. That is, 180 days in a year. In such a situation, according to the data that Dainik Bhaskar has been able to extract through conversation with the teachers of the school, according to Bihar, the students of Inter could study only one session in the 2-year session. Despite this, neither the syllabus of the examination has been shortened by the Bihar School Examination Committee and Bihar Education Department to reduce the difficulties of the students, nor has there been any talk of giving any relief in it.
The extent is that the Bihar Board has not been able to create any infrastructure in schools regarding online classes, despite seeing the circumstances of Corona for two consecutive years. According to DEO Patna Amit Kumar, it is at the discretion of the teachers not to conduct online classes. The reason is that neither our government schools have the infrastructure for this nor all our children have mobiles. In such a situation, we cannot order to take online classes. He said that the education of children was done through Doordarshan.
Students said - there is no preparation, how to give the exam
In this regard we conducted investigations in Ara, Sitamarhi, Hajipur, Gopalganj, Jamui, Aurangabad, Kaimur, Nawada, Nalanda, Buxar, Madhubani, Samastipur, Siwan, Banka and Patna. But, one thing which has been heard everywhere is that there is no preparation at all, how to give the exam? At the same time, some students said that most of the time the school remained closed. The exam is being taken without completing the syllabus. Some said that even in the official group only party information comes. No official information is given.
Share this story