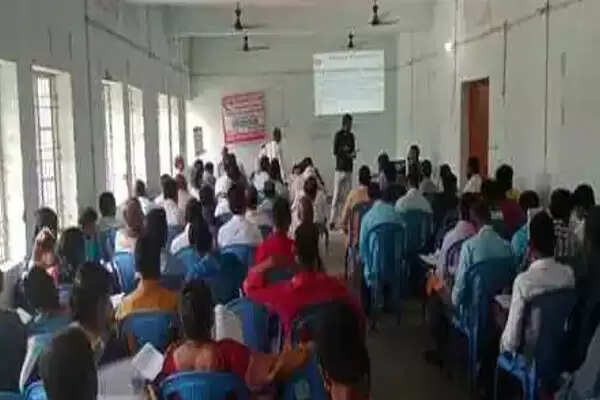 In order to connect out-of-school children in the age group of six to 18 years in the district, a training workshop for education officers was organized at DIET Bhawan. In the workshop organized under the aegis of Bihar Education Project, all the BEOs of the district, one BRP each identified in each block, RTs and data entry operators of inclusive education participated.
BEP Assistant Program Officer Pawan Kumar, Resource Person Teacher Surendra Kumar and RT Murari informed the participants about the strategy to bring out of school children in the mainstream of education. The APO said that a help desk would be set up at the school level to connect the children with the school.
A core committee is to be constituted up to the block level. He explained the modus operandi of formation of core committee. He said that the headmaster and nodal teachers of each school have to be given training before October 11.
For this, the BEO and BRP were suggested. In the training, information was given about filling the survey form, identifying the skills of the children, identifying the children with disabilities. Along with this, how to upload survey report on West App etc. was told. ARP Athar Tauhid, ACP Anjani Kumar, Sarita Kumari, representatives of the organization were present on the occasion.
Share this story