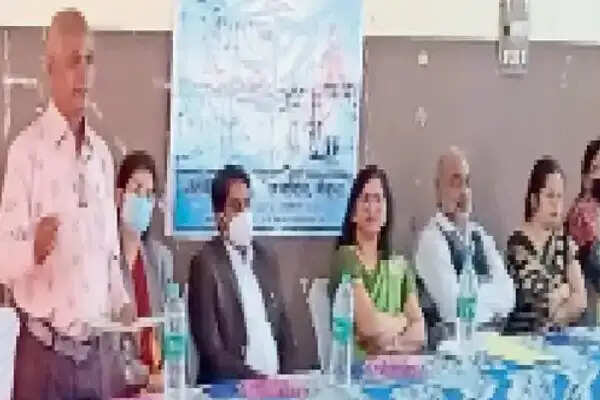 Employment News-Along with education, sports are also necessary for the development of children.Along with education, other activities including games, debate, essay, painting are necessary for the all-round development of children. Its significance is only when the student actively participates in it.
This was stated by the guests in the All India Awareness and Outreach Program of the Legal Services Authority. Guest judge Sapna Bharti Katroliya, Judge Gajendra Rawat and Judge Shreya Sharma were the guest judges on essay, painting and debate competition prize distribution.
Senior advocate Kantilal Rathod and in-charge of model school Lakhan Shastri addressed the camp. Department of AYUSH, Post Office, Women and Child Welfare Department gave information about the schemes by putting up stalls. Distributed medicines and immunity cards to the people.
the awards they received
In the essay competition, first virgin Pranjal, second Shivani and third Priyanka were. Along with this, first Jyoti Kharadi, second Khushi Kharadi and third payal asphalt were in painting. In the debate, first Vishnu Kumar Kharadi, second Ankit Parihar and third Siddharth Jat were. Dr. Ravindra Damor, Dr. Madhu Jha from Health Department, Dr. Suresh Bhura, Dr. Ramesh Katara, Sunil Singh Bhadauria, Ritu Sharma, Sumitra Deshbandhu, Kailash Yadav, Shankarlal Munia, Mohan Kharadi were present in the camp from Health Department.
Share this story