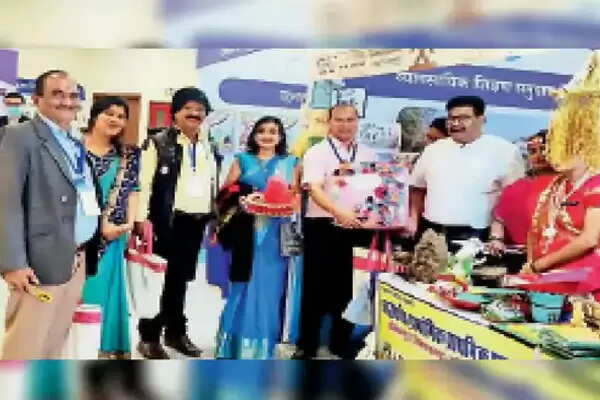 Employment News-The Jawahar Lal Nehru National Education Conference was organized by the School Education Department of the State Government at Pandit Deendayal Upadhyay Auditorium, Raipur recently. In this, academicians and officials from different states of the country shared the experiences of employable vocational education in their respective states and online learning during the Corona period.
Teachers of Kabirdham district also participated in this program. Kasturba Vidyalaya Dullapur Bazar superintendent Kamini Joshi of Pandariya block, Rajshree Pandey East Secondary School Singapur and others attended. The work was told including the initial language teaching, the strategy adopted at the time of Corona.
Self-made 400 seed balls by Kamini Joshi were presented to teachers of other states. Seed balls of many useful plants such as Basil, Cucumber, Gourd, Pumpkin, Neem, Amla, Gourd, Barbati and Tamarind seeds were made. DEO RK Pandey, DMC Vinod Srivastava, Assistant Director Mahendra Gupta and others were present in the education conference.
Share this story