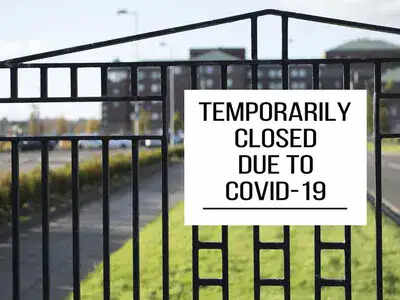 Employment News-Due to the increased case of Corona, the Uttar Pradesh government has ordered the closure of all schools up to class 10th till January 14, 2022. Schools up to class 10th in the state will remain closed from January 6 to January 14. At the same time, winter vacation is going on in the school from class 1 to 8 from 31 December 2021 to 14 January 2022.
Classes of 10th will be conducted in online mode. According to the order issued, schools will be opened only for vaccination. According to media reports, no decision has been taken yet regarding the conduct of classes 11th and 12th.
School Closed: Schools are closed in these states
All educational institutions including schools in Jharkhand have been closed till 15 January 2022. On the other hand, schools in Goa have been closed till 26 January 2022. All schools from 1st to 9th have been closed till 31 January 2022. Schools will remain open for the students of class 10th and 12th.
The Tamil Nadu government has also closed the schools from class 1 to 8 till January 10, 2022. The Odisha government on Sunday said that it is withdrawing the decision to open schools from 1st to 5th from January 3. Whereas schools from classes 1 to 8 have been closed again in Jaipur in the state. According to media reports, schools of these classes have been closed only in Jaipur.
Share this story