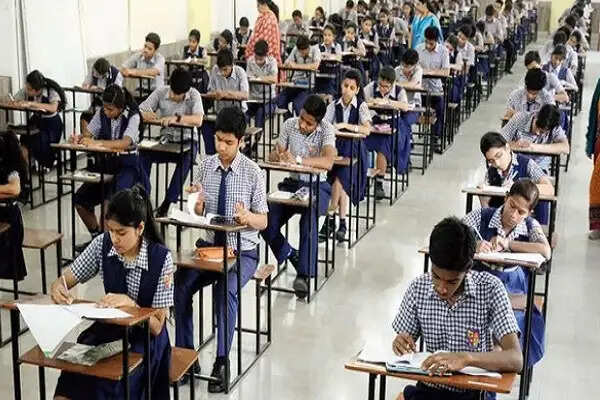 Employment News-UP Board will no longer make those schools as examination centers, schools which have given incomplete or false information to the department. Their retrenchment is going on by the board. According to departmental officials, 276 colleges from the district have sent online data to the board for setting up the center.
The Education Department has intensified the preparations for the board examinations, so that whenever the examinations are held, the department does not face any problem. In this sequence, this time the board has decided not to make the schools which give incomplete information as examination centers.
The DIOS informed that in the non-government aided and unfinanced schools which should be earmarked as examination centres, in the teaching rooms including entrance, strong rooms for keeping question papers and answer sheets and in their ceiling/packing rooms, CCTV cameras with voice recorders, for recording For other things including DVR should be completed.
These three schools will not become examination centers
On behalf of the board, Salikram Adarsh ​​Inter College Abdullahganj, GB Girls Inter College Kakrala, Ram Sridevi Bhanu Prakash Singh Chauhan Girls Inter College Parasia have been declared as debar. These colleges will not be made examination centers.
,
There are three colleges in the district Dibar. They have not been made examination centers. Whatever other examination centers will be made. They will be selected at the board level.
- Dr. Pravesh Kumar, DIOS
Share this story