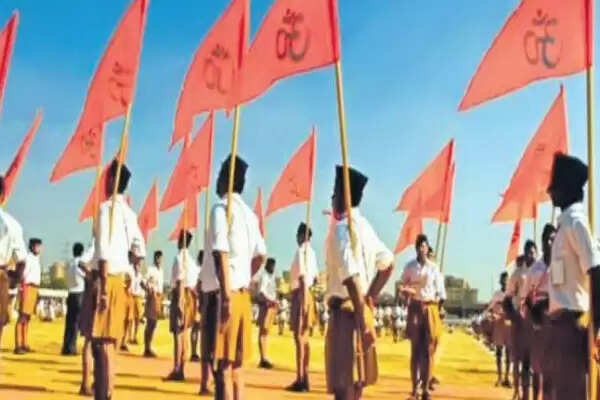 Employment News-The Pracharak of the Rashtriya Swayamsevak Sangh, Govind has said that just as the country needed revolutionary youth before independence, in the same way even today Mother Bharati needs dedicated workers for the nation. Knowledge of Indian culture is possible only by staying in the Sangh.
While inaugurating the primary education class of RSS at Saraswati Vidya Mandir Inter College Naujheel, the department pracharak while addressing the volunteers who came for training said that on one side there is family and on the other side is the nation. He narrated the memoirs associated with Shaheed Bhagat Singh, Chandrashekhar Azad and Netaji Subhash Chandra Bose to the child volunteers. Told how Dr. Hedgewar established the union and established the organization in village-village. After the speech, the department pracharak closely supervised all the arrangements during the 7-day training. Department Pracharak Govind, Block Sanghchalak Lokendra Verma, Shyam Babu Agarwal, Principal Kuldeep Shastri etc. lit the lamp in front of Mother Bharti.
here are present
Rash Behari, Vivek Agarwal, Block campaigner Prem Krishna, Block action Rajkumar Chaudhary, Munna Lal Gupta, Manish Jindal, Anil Soni, Sachin Verma, Laxman Prasad, Jagdish Prasad Agarwal, Kanhaiya Lal Gupta, Mukesh Pradhan, Mordhwaj Agarwal, Vegraj Singh etc. were present. .
Share this story