Board of School Education: Release of datesheet of first term examinations of candidates with special needs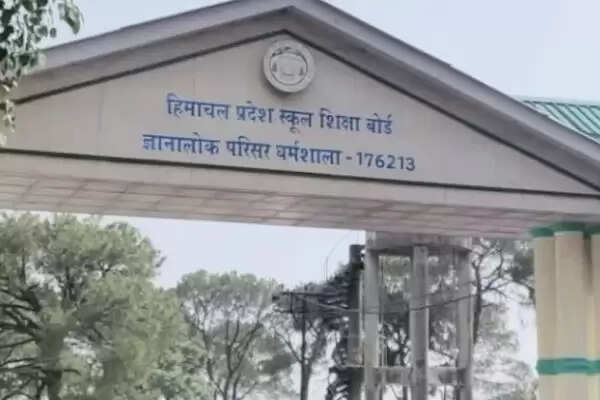 Employment News-President of Himachal Pradesh Board of School Education Dr. Suresh Kumar Soni informed that the first term examinations of 10th class regular special needs candidates will start from November 20. He said that all the facilities would be provided by the concerned center coordinator as per the board notification and instruction manual for center coordinator, superintendent, deputy superintendent and supervisory staff during the examination to the candidates with special needs. Apart from this, one hour extra time will be given to the examinees to solve the paper.
this would be the datasheet
Hindi subject exam will be held on November 20. Science and Technology on 22, English on 24, Social Science on 26, Home Science on 27, Arts-A and Agriculture on 29, Vocal Music on 30 and Mathematics on 1st December. Computer Science will be held on December 2, Sanskrit, Urdu, Punjabi, Tamil and Telugu on December 3, Instrumental Music on December 4 and Financial Literacy on December 6.

DElEd Part-I and II examinations will be held in December
School Education Board President Dr. Suresh Kumar Soni told that the annual examinations of the regular candidates of D.El.Ed Part-I and II will be held in December. These examinations will be held in the examination centers set up in the District Educational and Training Institutes (DIETs). The DElEd Part-I (2020-22) batch examinations will be held from December 24 to January 6 from 10 am to 1 pm. The annual examinations of DElEd-Part II (2019-21) will be held from December 13 to 23 from 10 am to 1 pm.
84 centers will be handed over to women workers in term-1 examinations
At the same time, the State School Education Board will make 84 examination centers in the name of 'Savitribai Phule Mahila Examination Center' in honor of the country's first female teacher and great social worker Savitribai Phule. In the identified centers, the responsibility of superintendent-deputy superintendent will be entrusted to female female spokesperson and teacher. District Kangra will have maximum 18 such centers. Six in Bilaspur district, five in Chamba, six in Hamirpur, three in Kinnaur, seven in Kullu and at least two examination centers in Lahaul-Spiti will be named 'Savitribai Phule Women's Examination Centre'. Women personnel will be responsible for 16 examination centers in Mandi, six in Shimla, four in Sirmaur, five in Solan and six in Una. Board President Dr. Suresh Kumar Soni said that the Board has directed the concerned school to appoint only female spokesperson, teacher as superintendent, deputy superintendent in these examination centers internally.
Share this story