Order of Directorate of Education, ration distribution and vaccination process will be closed during board examination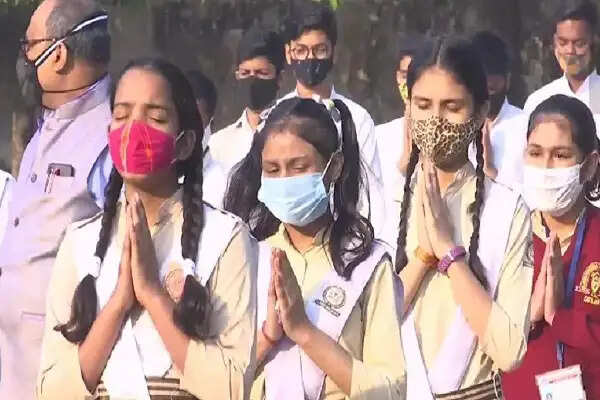 Employment News-Public activities have been banned during the term 1 examination of the Central Board of Secondary Education (CBSE). Delhi Directorate of Education has issued a notice in this regard. The directorate said that from November 16 to 12th, from November 17 to November 10th for minor subjects and from November 30 to 10th and from December 1 to 12th for main subjects. Along with this, mid-term examinations of ninth and 11th are also to be held from December 1.
Keeping in view that there is no problem during the board examinations in the schools, the directorate has directed the principals of all the schools that ration and vaccination centers or any other public activities should not be conducted in any school during the time of examination. Along with this, the principals will also have to ensure that there is adequate facility of masks, sanitizers in the school premises.
Corona rules have to be followed
Delhi Directorate of Education has issued an order saying that it is necessary to follow the corona protocol in all schools at the time of examination. The directorate asked all the deputy directors of education to ensure that the examinations are conducted smoothly in the schools. For this, every activity report will have to be sent to the Directorate at the time of examination in all schools.
have to submit vaccination report
The directorate was directed to provide information on the Google Tracker link, which provides the Covid vaccination status report of teachers and staff. In an order issued last month, the DoE had said that teachers and staff who have not vaccinated will not be allowed to come to school from October 15, and will be treated as on leave.
NOTICE FOR SPORTS STUDENTS
In giving relief, CBSE has said in relation to the special board examination that such students who have participated in any sports competition for the nation (recognized by the Sports Authority of India) or participating in any International Olympiad, will appear in the CBSE board examination in the prescribed schedule. unable to, they need not worry. CBSE has informed such students to conduct special board exams separately.
Share this story