NEP 2020: Union Education Minister Pradhan- professional courses will start in local languages ​​soon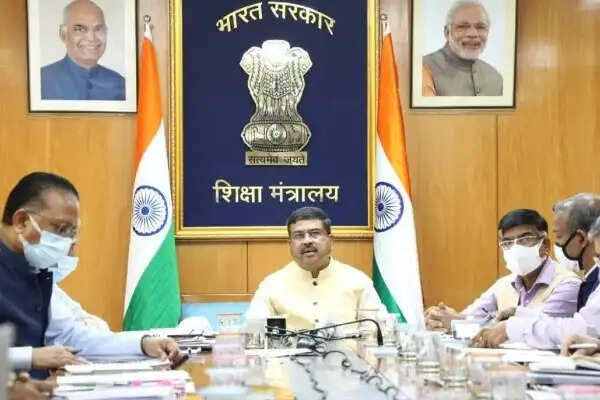 Employment News-NEP 2020: Union Minister for Education, Skill Development and Entrepreneurship Dharmendra Pradhan held a review meeting on Tuesday, 16 November with senior officials of the Ministry of Education regarding the implementation of the new National Education Policy. During the meeting, the Union Minister stressed on the integration of local languages ​​in professional education and vocational education in local languages.

Pradhan tweeted that he reviewed the report of the task force on providing vocational education in local languages. Going forward, we are looking forward to greater integration of local languages ​​in vocational education in line with #NEP2020, he added. NEP 2020 will lay the foundation of 21st century India.
He informed in another tweet that along with the Union Minister of State for Education, Dr. Subhash Sarkar and officials of the Union Ministry of Education, reviewed the status of implementation of the National Education Policy. Several initiatives related to the new education policy have already been launched, including many more. The way forward for fast-tracking implementation was also discussed.
Pradhan wrote, "With a vision of the future, local engagement and a global outlook, we are working towards turning the vision of NEP into reality and developing a more vibrant education ecosystem."
It is to be mentioned that this year, the Engineering Entrance Exam – JEE Main 2021 was conducted in 13 local languages, which include Assamese, Bengali, Gujarati, Hindi, Kannada, Marathi, Malayalam, Odia, Punjabi, Tamil and Telugu. Whereas medical entrance- NEET 2021 was conducted in 11 local languages. These include Assamese, Bengali, Gujarati, Kannada, Malayalam, Marathi, Oriya, Punjabi, Tamil, Telugu and Urdu etc.
Share this story