Principal Secretary Basic Education inspected the school, know the condition of the facilities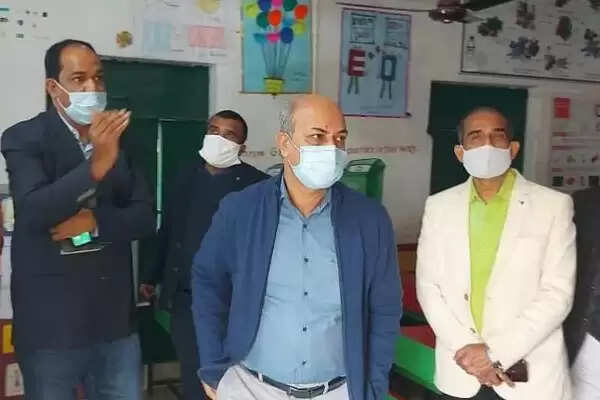 Employment News-Principal Secretary Basic Education Deepak Kumar inspected the primary school located at Sagunha in Baragaon in Varanasi on Friday. Also know about the materials kept in science related equipment in the Science Corner built in the school. The teacher told the principal secretary about the usefulness of each device.

District Basic Education Officer Rakesh Singh, Divisional Assistant Education Director Avadh Kishore Singh and Chief Development Officer Abhishek Goyal were present in the inspection along with the Principal Secretary.
On Thursday also Principal Secretary BASIC inspected the smart school
Principal Secretary Basic Deepak Kumar inspected the Smart School. During this, he took stock of the arrangements made in the smart class, library etc. regarding the education of the children in the school.
During the inspection, while appreciating the smart class, he directed the Basic Education Officer Rakesh Singh to train the teachers teaching in the smart school and make them technically proficient. So that children can get quality education and their personality development is good. Along with this, he directed to connect the children with computer and digital education. During this AD Basic and Block Education Officer were present.
Share this story