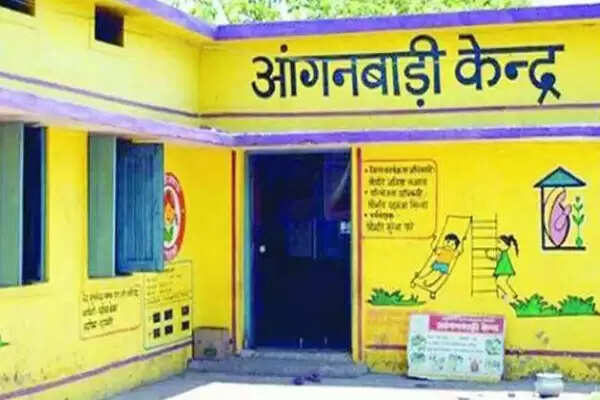 Employment News-Preparations have intensified to convert all 1.15 lakh Anganwadi centers in Bihar into pre-nursery and nursery schools. The government has ordered all the districts to tagging the Anganwadi centers with the nearest primary schools. On Wednesday, the State Project Director of Bihar Education Project Council Shrikant Shastri instructed all the district education officers in this regard and asked them to submit a report within a week. With this move of the government, it is believed that from the next academic session, the process of ensuring the operation of Anganwadi centers across the state in the form of pre-nursery and nursery schools has accelerated. About 46 lakh children of Anganwadi centers will be students of primary schools. Following the new National Education Policy, the Nitish government is going to give recognition to Anganwadi centers as pre-nursery and nursery schools soon. The Ministry of Education and the Ministry of Women and Child Development has already given consent for this.
Children will study in sports, the maids will learn the way
The sevikas working at Anganwadi centers will also be given training on teaching-learning for the children admitted in pre-nursery. In the training, they will be told how to teach children in sports and games. They will be taught how songs, poems and stories can form the basis of education. Anganwadi workers will also be told how their work will be evaluated, so that they can ensure that their teaching is understood by the children. The mention of developing Anganwadi centers on the lines of play schools and nursery schools is also mentioned in the new education policy. In this direction, the Nitish government is going ahead to train Anganwadi workers. After being trained, the test of Anganwadi workers will be taken. Anganwadi workers who pass the test will be allowed to run pre-nursery and nursery schools at their centres.
Share this story