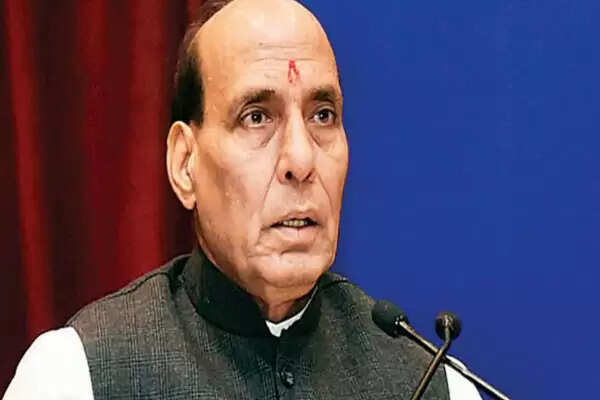 Employment News-Defense Minister Rajnath Singh said that the central government is committed to strengthen the private sector for the overall development of the country. An active and long-term public-private partnership (PPP) is vital to take the education and science sector globally. The Defense Minister was addressing after inaugurating the Kalpana Chawla Center for Research in Space Science and Technology (KCCRSST) at Chandigarh University (CU) on Monday. Rajnath Singh also launched a scholarship scheme of Rs 10 crore from CU for the children of military personnel on this occasion.
The Defense Minister said that this research center dedicated to the late Kalpana Chawla and the students associated with it will be able to touch new heights in future. Describing the establishment of Kalpana Chawla Center as important for the country, he said that such efforts would help India achieve leadership in the technology sector at the world level and restore the country to its ancient glory.
He said that India has given great men and saints as well as great scholars and scientists to the world. We are currently also majoring in Art, Literature, Music and Astrology as well as subjects related to space. He said that Aryabhatta and Bhaskaracharya were such scholars who gave mathematical principles like zero and pi to the world. On the other hand, many important concepts have been given in astrology. Mentioning that the space sector is deeply intertwined with our lives from national development to national security. Rajnath Singh said that the government understands the potential of this space. We are committed to take it to new heights and give a new direction to the progress of the country.
Remembering the late astronaut Kalpana Chawla, Rajnath Singh described her as a symbol of women empowerment. Urged people to motivate their daughters to encourage them. He said that it is an extraordinary achievement for the university to have its own space research center and satellite. This is a commendable achievement and I am sure that many Indians like Aryabhatta, Vikram Sarabhai, Satish Dhawan and Kalpana Chawla will emerge from all of you and give the country a universal identity at the global level.
Share this story